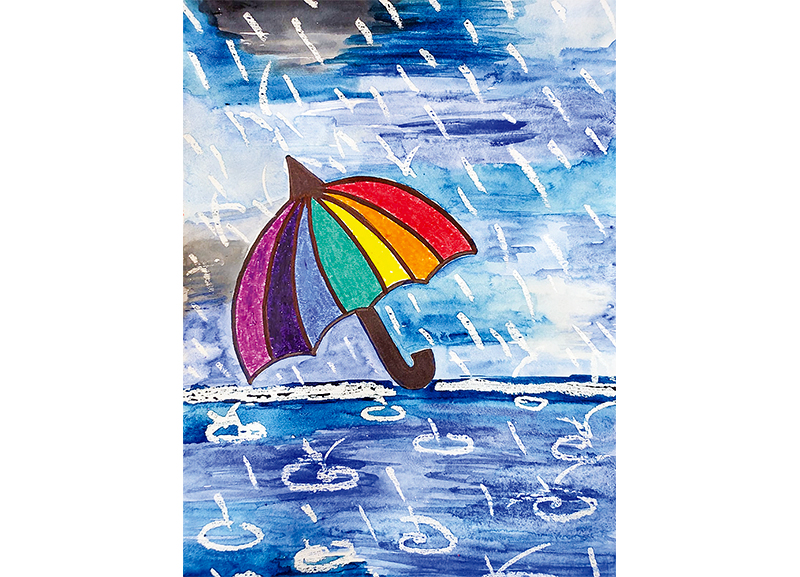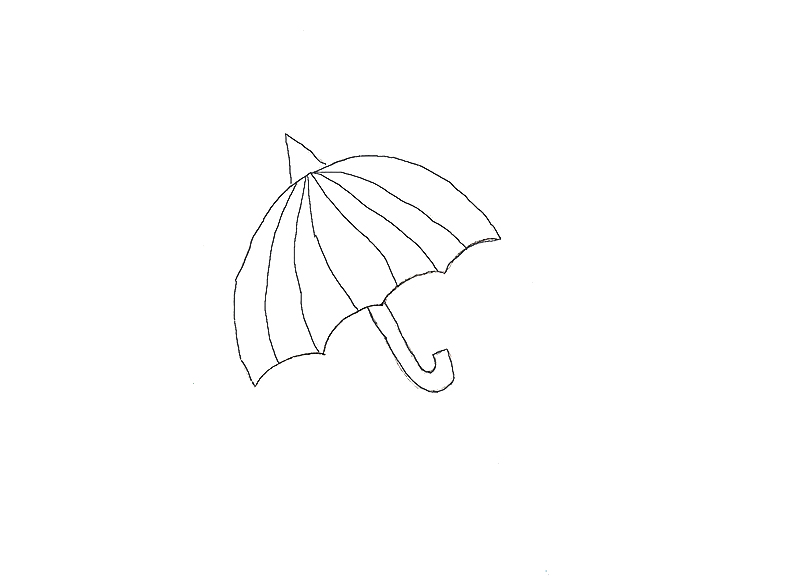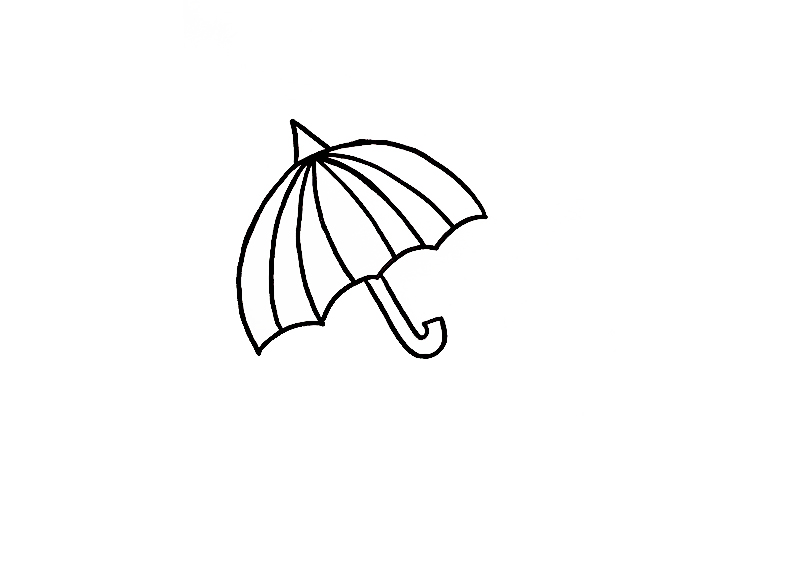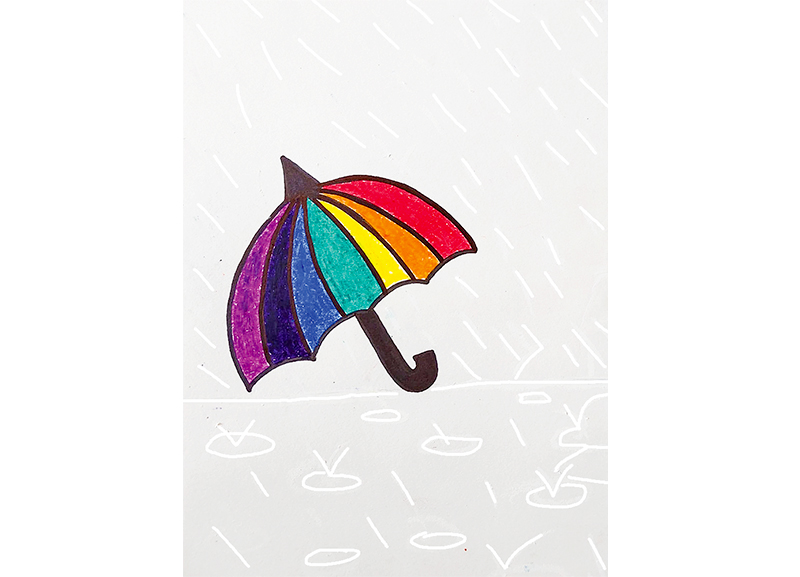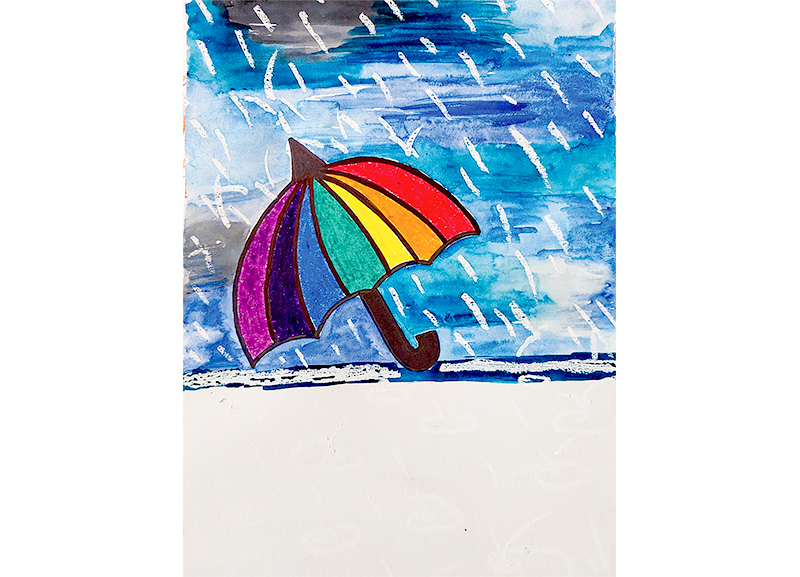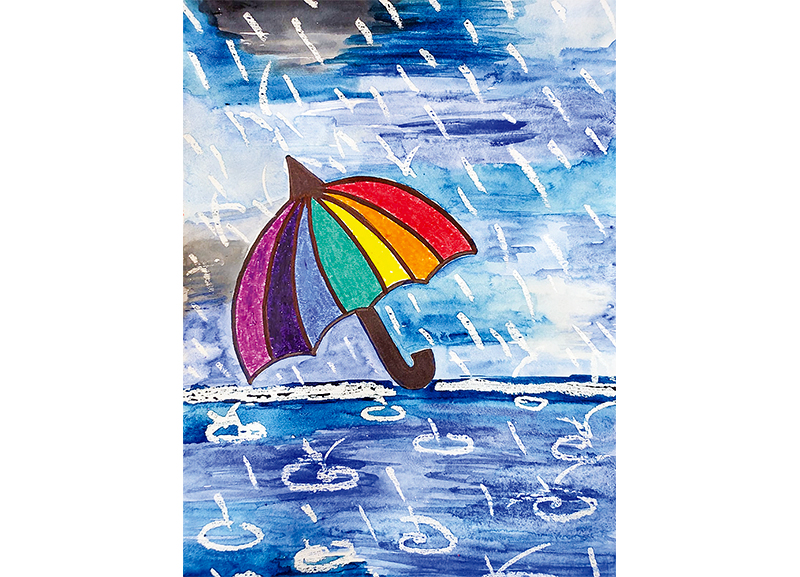 MATERIALS
A4-size thick drawing sheet
Pencil
Eraser
Black marker
Oil pastels
Watercolour paints
Round brushes (numbers 6 and 8)
Bowl and palette
Small piece of cloth to clean the brushes
METHOD
On the A4 sheet of paper, create an outline of an umbrella as shown in the picture.
Then use a black marker on the outline and fill the inside of the umbrella as shown.
Colour the umbrella using the 7 colours of a rainbow or colours of your choice.
Leaving 5 finger spaces from the bottom of the page, make a wavy line for the water using a white oil pastel just below the umbrella.
Use the white oil pastel to create raindrops, splashes and ripple effects on the water.
Take various shades of blue, white and black watercolour on the palette.
Dip your round brush in these colours and move it horizontally, left to right, on the paper where you have drawn with the white oil pastel.
On the areas where the white oil pastel has been used, you will see the resist effect.
Colour the entire page in the same manner.
Dishita Vora is the founder of Innovative Concepts, an art enrichment programme for all ages. It is a place where all forms of art are celebrated. Innovative Concepts conducts art programmes, birthday parties, camps, workshops, play dates and corporate programmes. Follow them on @innovative_concepts.in