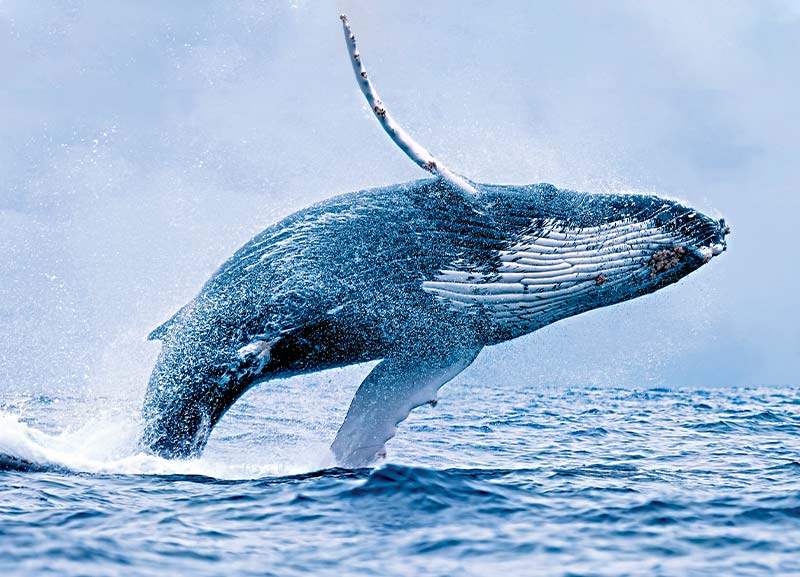 December 01, 2022
Shirel Kahane-Rapport, a marine biologist at California State University, Fullerton, USA, reported that the blue, fin and humpback species of baleen whales may be swallowing close to 10 million microplastic pieces daily! Baleen whales are filter-feeders and strain shrimp-like crustaceans called krill from seawater using the baleen plates in their mouth. While doing so, they end up ingesting microplastics. Humpback whales also eat smaller species of fish and end up ingesting the microplastics their prey has already consumed.
Microplastic particles not only cross through the gut wall and enter internal organs, causing damage, but they also act as long-term endocrine (hormonal) disruptors. Sadly, the affected whale species feed in highly polluted depths of between 165 and 820ft, which coincide with the areas of highest measured microplastic concentrations in the open-ocean ecosystem.
Did You Know?
Microplastics are particles of plastic debris that are less than 5mm long. They are formed during the break-down of larger plastic items.