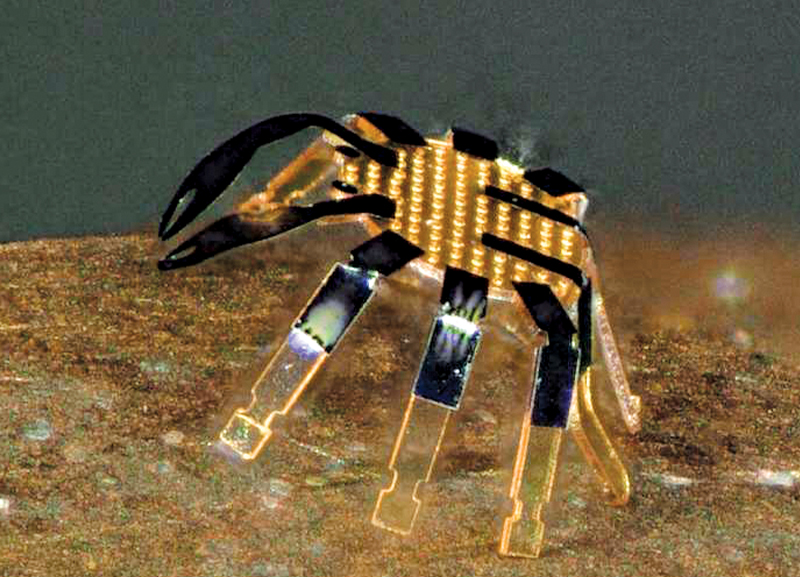 July 16, 2022
Researchers at Northwestern University in USA have invented the world's tiniest remote-controlled walking robots. Shaped like a crab, each robot is just half a millimetre wide. The movement of these robots can be controlled from a distance using lasers. The robots are made of a malleable shape-memory alloy and are basically flat. The heat from the laser is used to bend the arms and legs of the robot to make it stand, move or return to its original flat form.
These robots can walk, crawl, jump and turn. They could be used to make and repair tiny machines, work in small spaces or travel inside the human body to help with medical procedures.
Did You Know?
The first digitally operated and programmable robot was invented by George Devol in 1954.
Image Source: techxplore.com