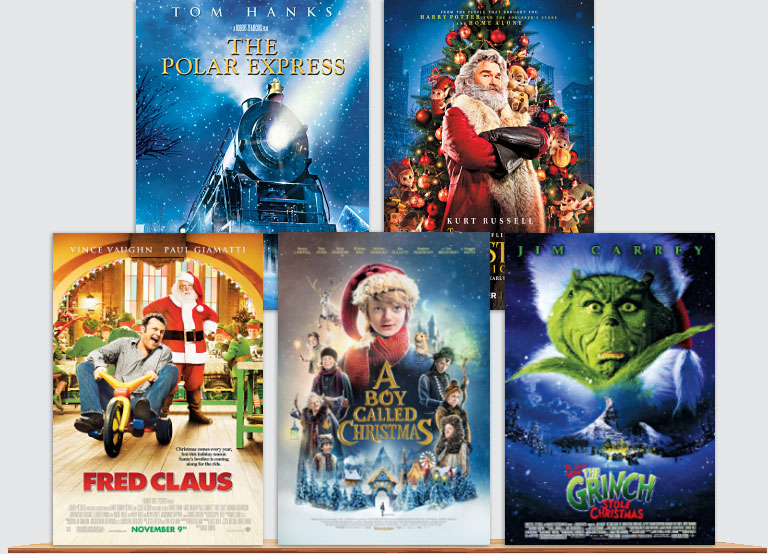 THE POLAR EXPRESS
On Christmas Eve, a young boy travels to the North Pole on a mysterious train called the Polar Express. The story captures everything he learns and sees on the trip. But why is the Christmas gift he receives from Santa heard by only a few?
Available On: Amazon Prime
THE CHRISTMAS CHRONICLES
This is the story of a brother and sister, Kate and Teddy Pierce, who plan to catch Santa Claus on camera, but their plan turns into an unexpected  journey. Do they end up meeting Santa? Watch the movie to find out.
Available On: Netflix
FRED CLAUS
Santa Claus isn't an only child! He has a brother named Fred and Fred is really angry with Santa because he has been forced to move to the North Pole to help Santa and his elves. Does Fred help out or does he make things worse?  
Available On: YouTube
A BOY CALLED CHRISTMAS
This movie tells the story of a young boy named Nikolas, who loves toys. He goes in search of a legendary place called Elfheim and meets a reindeer there. Watch the movie to know who Nikolas is.
Available On: Netflix
HOW THE GRINCH STOLE CHRISTMAS
On the outskirts of Whoville, there lives a Grinch who plans to ruin Christmas for all. Based on a classic story, this movie is a must-watch.
Available On: YouTube