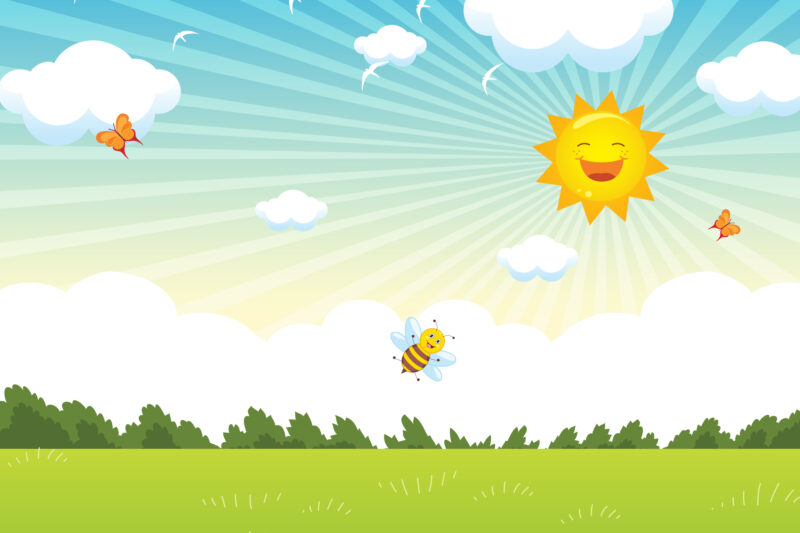 The bright canary sun blazed up above me on a hot summer day as I lay in my summer clothes on the cool grass patch in my front yard. The clouds disappeared and did not seem like they wanted to shade the flaming heat of the sun anytime soon. The birds around chirped merrily, hopping from one branch to another in May.
The joyous tinkling of the ice cream truck resonated throughout the neighborhood. Soon laughter and excited screaming filled my ears as the children poured out of houses to treat themselves. I would have liked an icecream for myself too but the scorching heat made me a little too sleepy for my liking. A slight breeze rushed in and it felt as if an outdoor air conditioner was tuned on.

I heard disappointed screams as the ice cream truck moved its way down to the next neighborhood. The children went back in and the air fell silent once more with the only sound of tired birds chirping and slight rustles of leaves as the breeze made short visits to our streets. The pleasant fragrance of waffles and pancakes filled my nose. I went inside with heavy footsteps and munched on the chocolate blueberry pancakes. The ochre yellow waffles with crimson cherries on the top waited to be gladly chewed as I took in the heavenly taste of the pancakes.

The enchanting thought of a cold bath popped up in my head. The little frothy bubbles, the smell of jasmine scented soap and my skin getting engulfed in cold water. This summer day was a very lazy and hot one and I prepared for hotter ones to come over the years.