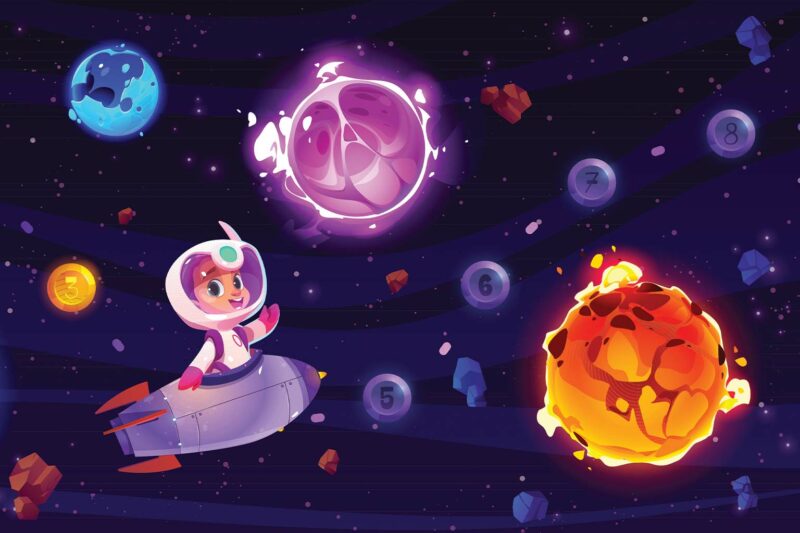 As I look through my spaceship's glass,
Soaring through space,
I see the Hercules constellation,
Holding his mighty mace!
The meteors look like bright stars,
Raining from the sky,
I really want to catch some,
But too bad I can't fly!
I turn my spaceship left and right,
And back and forth again,
Hoping to find some aliens,
But all I do in vain…
I see Mercury, Venus, Earth,
Looking so teeny-tiny,
It seems that Uranus, Neptune,
Are very, very rainy.
I agree that space is beautiful,
But still, my favorite part,
Was on the Earth; the landing,
Cause from home I wasn't apart!