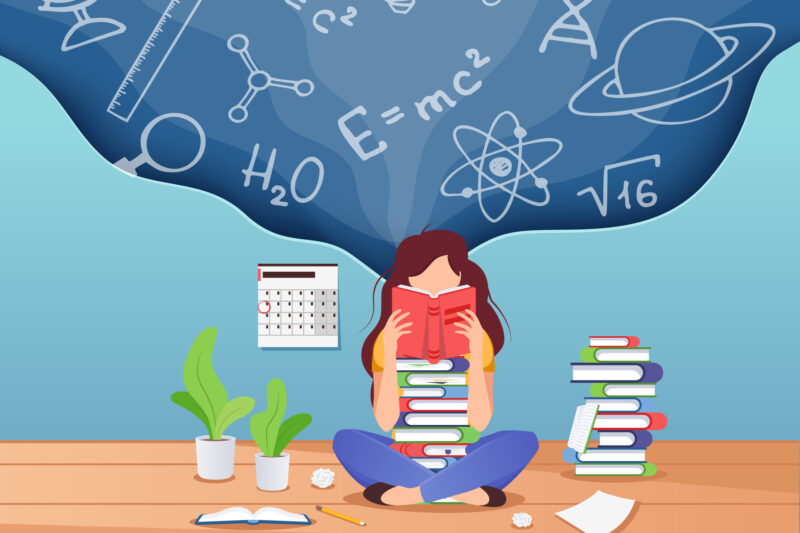 I just began my homework
And my paper suddenly tore.
The house help crumpled and stuffed it
Underneath my bedroom door.
My mom looked at it and threw it in the dustbin.
My brother took it out of there and put it in the cake tin.
My father ate the cake and put the paper in his bag.
I hope that little paper just turns into a crab.
I stole the paper away and hid it behind a book.
My sister took the book away and gave the paper a disgusted look.
Then she changed her mind and threw the paper to a dog.
The dog is stupid.
Obviously, he thought it was a log.
My father took the paper away and put it in a box.
Yes, the same box that had a picture of an orange fox.
Later I took the paper away.
On it, I saw some cake crumbs
And a stain of berry juice and sugar lumps.
My sister returned the paper and what did I see?
What did my sister do to my homework and to me?
For on it she wrote her silly songs and poems
The ones similar to the ones she hums.
Dear teacher, my homework was ruined by my family.
Yes, dear teacher please don't get cranky.
For tomorrow I will do the work again.
As sure as a lion has a mane.
But I won't promise, I don't know what will go on.
Maybe someone will steal it at dawn.
A flower could have taken it away,
Or a cloud would bring it back another day.
Maybe the thief could be a little bird
A small bird who can't read a word.
Somehow I will get it back,
And bring it to school in my satchel bag.
And then my dear teacher you will be able to give it a grade
But please excuse it and don't deduct marks
For my homework is coming late.