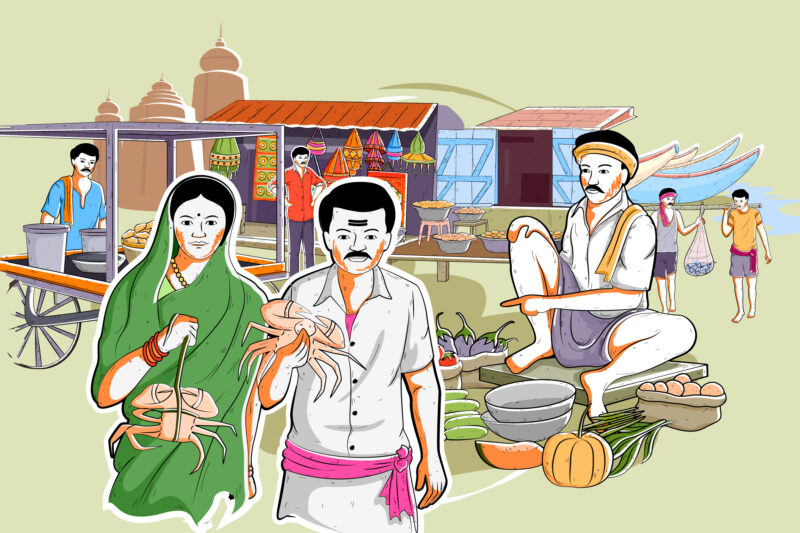 Hi Friends,
Today I am going to share my memories from family trip to Odisha. Odisha is on the east coast of India. We went there because our Prime Minister Mr. Narendra Modi has paired Maharashtra and Odisha for 'Ek Bharat Shreshtha Bharat' theme so that people of the states come to know each other's culture and tradition.
Our journey started early in the morning at 5 AM and we hit the road to board the 7 AM flight of ours. After the take-off we relaxed in the flight. Our plane landed at Bhubaneswar on 9:30. To have good information we also hired a guide. We checked into the hotel we had booked and after breakfast went to see Odisha State Museum. There were many sections in the museum but I found the Patta Chitra section to be the best. Patta Chitra is an ancient artwork of Odisha and is made on the cloth beautifully. We also went to Lingraja Temple which is a very old temple of Lord Shiva. It is 180 ft tall and is a major tourist attraction of Bhubaneshwar. We were delighted to see that our hotel had organized a cultural program in the evening. We saw Odisha's tradition dance 'Odissi' and our guide who had a bundle of knowledge told us that the ladies who were dancing gracefully were wearing a special Sambalpuri Saree and are enacting story from Ramayana.
The next morning, we woke up early because we had to cover two big events at Puri. First, we went to Jagannath Rath Yatra. It is a very old custom and in this idol of Lord Krishna, Balram and Subhadra are taken by a Chariot to a nearby temple. People together pull the chariot and celebrate Jagannath rathyathra with joy. Finally, we came to our last but not the least spot of 'Golden Beach'. We went there to see the famous Sand Art. It is said that Sand Art started from Odisha and then spread all over the world. My brother and I also tried our hands at the Sand Art and tried making picture of Doremon. We played at beach and then in evening went for dinner. We eat Oidia Thali served on a big Green banana leaf. We all enjoyed the food especially the Khirmohan and Kanika.
Next morning, we left for Mumbai with great memories from one of the best trip of my life. The places we visited were breath-taking. I loved Odisha so much that I want to visit it again.