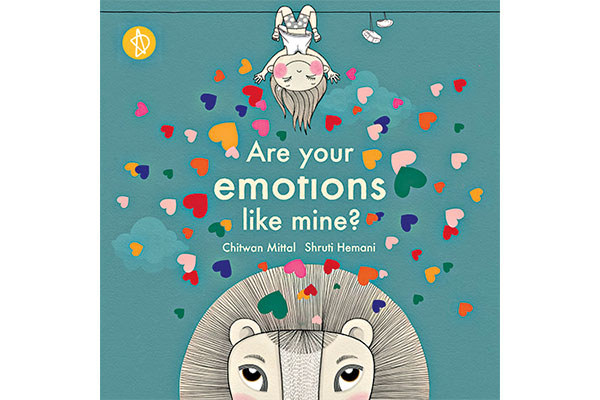 Written By: Chiwan Mittan 
Illustrated By: Shruti Hemani
This beautifully illustrated book teaches readers all about recognising different emotions. It also shows young readers that it is fairly normal for one to have different emotions all at once and that ups and downs are a part of everyone's life. Being sad, angry, peaceful, happy, silly, nervous or proud are all emotions that one will have to learn to deal with in life and though they seem intense, understanding them and learning to live with them makes life easier.
Published By: AdiDev Press | www.adidevpress.com
Recommended Age: 5+ years
Price: ₹699
Available on Amazon.in