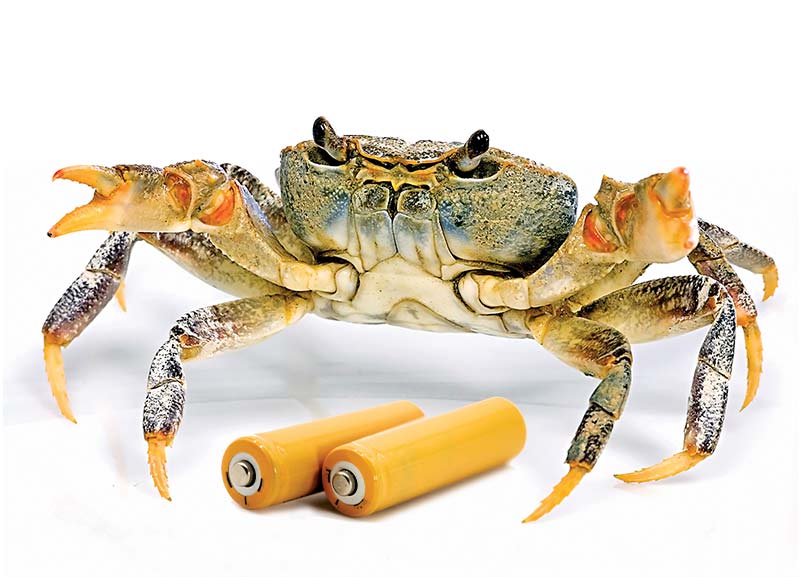 October 01, 2022
A zinc battery that uses a biodegradable electrolyte has been developed by scientists from the University of Maryland, USA. Batteries consist of an electrolyte that helps ions travel back and forth between the terminals of the battery, enabling it to store energy. For this battery, scientists made a biodegradable gel electrolyte from chitosan. Chitosan is derived from chitin, which is present in the shells of crustaceans such as crabs and lobsters and is also found in insects and fungi.
The battery was created by combining the electrolyte, which can be broken down by microbes, with zinc, a metal that can be recycled. Scientists have reported that the battery has an energy efficiency of 99.7% even after completing 1,000 battery cycles.
Did You Know?
Japanese spider crabs are the largest crustacean species and can measure up to 13ft from the tip of one front claw to the other.