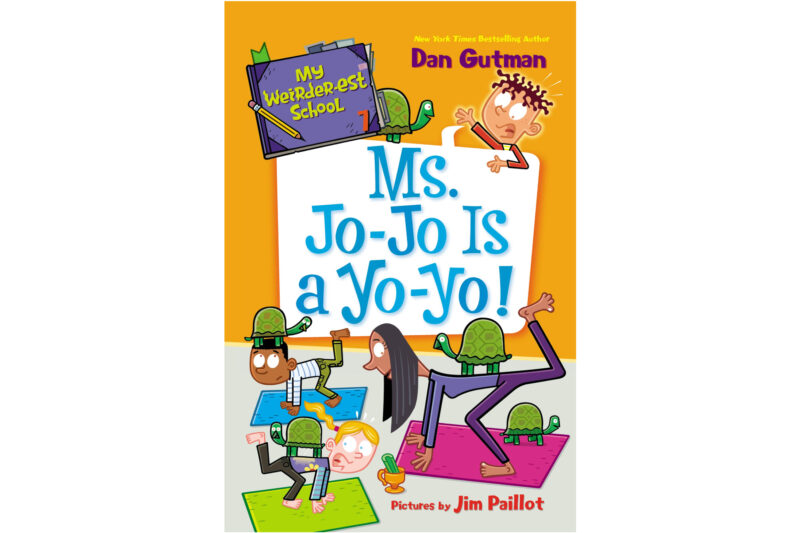 Book Review by Avyaan Rangbulla, Age : 7, Grade: 2
Question and Answer Style!!
Which book did you read?
Miss Jo Jo is a Yo Yo
Who is the author of the book?
Dan Gutman
How is the book?
The book is weird
Do you like it?
Yes
What is the coolest thing in the book?
When Miss Jo Jo told the kids to rub banana peels on their ears.
Any other funny things you remember?
She told the kids to do turtle yoga and the turtles climbed all over their back and she called it toga .So according to me, she is not a health teacher, she is a toga teacher 🙂 🙂
I am sure you will find it hilarious too if you read the book. This time , My favorite character is Ryan as he is the weirdest kid in the school.I give it ⅘ stars – I wish all the illustrations were colorful.