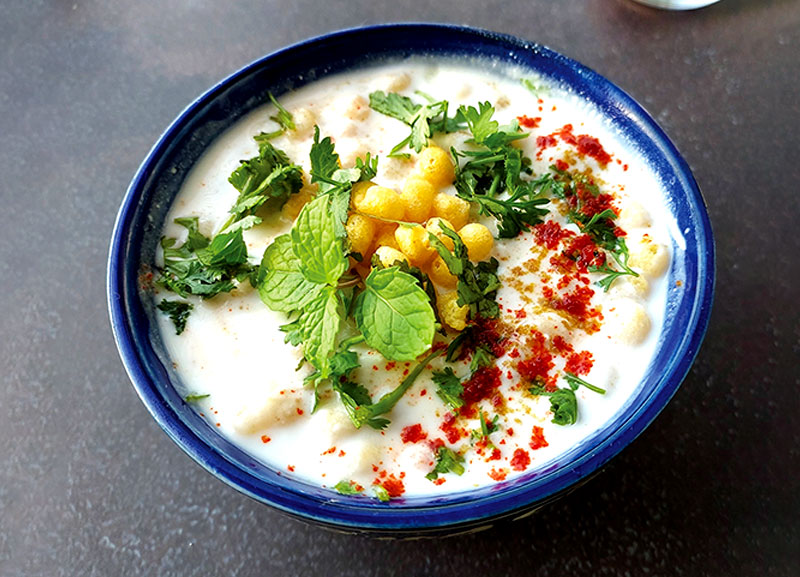 INGREDIENTS
½ cup readymade boondi
¾ cup beaten curd
½ cup water
Salt, sugar, chilli powder, chaat masala and jeera powder as per taste
1 tablespoon chopped coriander and mint leaves
METHOD
Gather all the ingredients.
In a bowl, soak the boondi in water for 5 minutes.
In a separate bowl, add salt and sugar to the beaten curd. Mix well.
After 5 minutes, squeeze the water out from the boondi and add it to the curd mixture.
Add the powdered spices. Mix well.
Garnish with coriander and mint leaves and some chilli powder.
Your boondi raita is ready!
Mayura Sidharth is a nutritionist, health coach and founder of The Tiny Tiffins. The Tiny Tiffins is a venture that aims to inculcate healthy eating habits in kids. The Tiny Tiffins prepares customised meal and tiffin plans for kids and also provides counselling for parents about eating issues in children. You can reach her on Instagram and Facebook @thetinytiffins