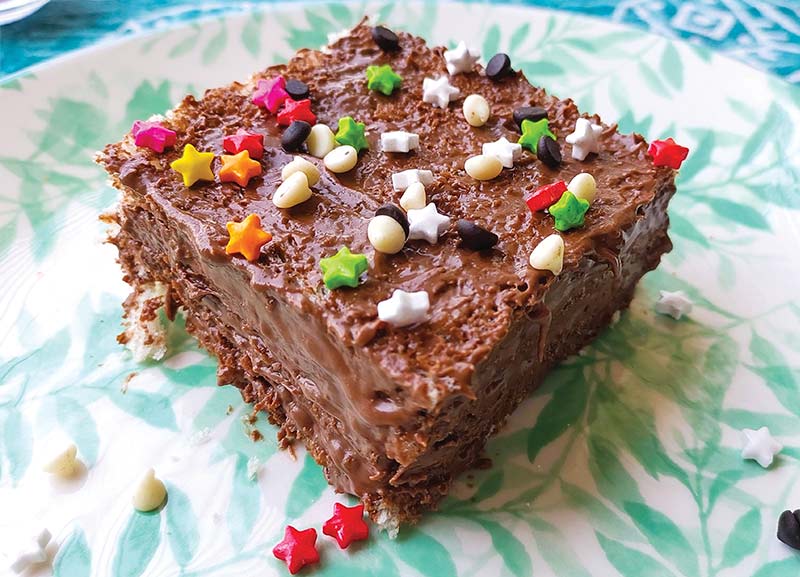 INGREDIENTS
4 slices of bread
2 to 3 tablespoons chocolate spread
1 teaspoon sugar
2 teaspoons water
Chocolate chips or sprinkles for garnishing
METHOD
Mix sugar and water to make sugar syrup.
Take a slice of bread and brush it with the sugar syrup.
Repeat this for all the slices of bread.
Now, using a butter knife, spread the chocolate spread on a slice of bread.
Place another slice over it and repeat.
Place the last slice to cover.
Ask a parent or adult to cut the edges of the bread to form a square or rectangle.
Cover everything with a thin layer of chocolate spread.
Garnish it with chocolate chips or sprinkles.
Your bread pastry is ready!
Mayura Sidharth is a nutritionist, health coach and founder of The Tiny Tiffins. The Tiny Tiffins is a venture that aims to inculcate healthy eating habits in kids. The Tiny Tiffins prepares customised meal and tiffin plans for kids and also provides counselling for parents about eating issues in children. You can reach her on Instagram and Facebook @thetinytiffins