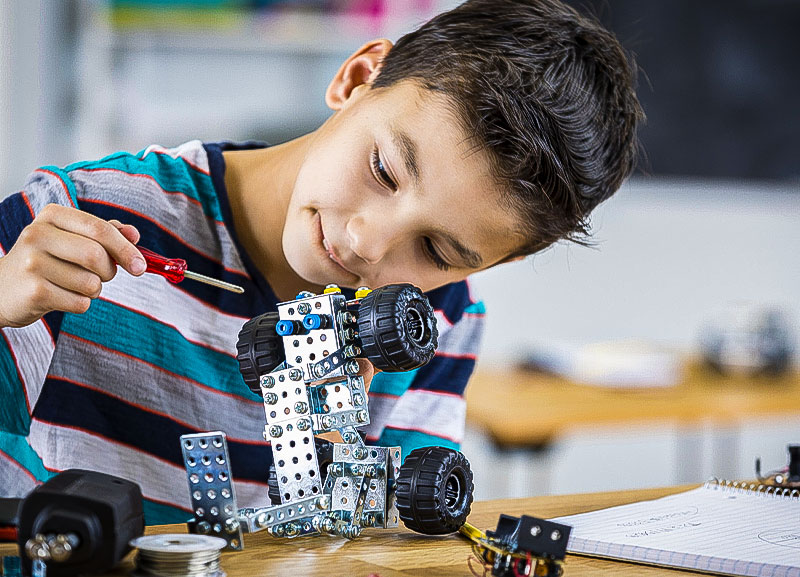 Hajar Sultan Kaldi
Class 10, International Indian School, Jeddah
"After a rough day at school, I would come home and rush to my room. I would be angry and sad. I wanted to vent my feelings without having to talk about them. That was the moment I discovered a new part of me. As an introvert, I never had the confidence or courage to express my views on certain topics, so I'd write every time I felt the need to appreciate or criticise anything. Writing gave me the confidence I lacked and taught me to be comfortable in my own shell. My thoughts grew with me and I now want to become the voice of the unsaid because I believe that a pen holds the power to change minds."
Navyaa Agarwal
Class 9, Vibgyor Rise, Mumbai
"I was always fascinated by robots. When I was in the fourth grade, my mother suggested that I take a course in robotics. I was enthralled by coding, which is the language used to teach robots to think and act like humans. I was also impressed to know that a robot can improve on a skill it has learned. I was able to code a robot and won a bronze medal at the Robotex International Festival held in Estonia. The course in robotics has helped me develop my analytical and coding skills by leaps and bounds. I would love to take another course if I have the opportunity. My love for robotics makes me want to pursue a career in this field."
Maahir Ruparelia
Class 6, St Joseph's School, Mumbai
"As I wanted to develop my acting skills, my parents insisted that I take a course in speech and drama. Along with learning how to act, we were made to perform many other activities that brought us out of our shells. Being a part of this course has reduced my stage fear immensely. It has helped me improve my acting skills, enhanced my speech and given me exposure to various kinds of audiences. It has made me bolder and has boosted my confidence. I have also learned how to stay calm and focused. This is the third year of my course. I am passionate about acting and I hope to pursue it as a secondary career in the future."
Rayea Fernandes
Class 6, Holy Cross High School, Goa
"My love for music began when I was just a child; I watched my father play the piano. Music is like magic. It relaxes and calms my mind. It helps me express my feelings and emotions. Whether I am stressed or cheerful, I always turn to my piano. I learned to play the piano when I was younger. I was taught by a music tutor and over time, I learned to read music notes too. Now, I can play by myself. I practise my favourite songs every day. I am looking forward to learning the melodica in school. I hope to form my own band someday and spread joy to the world through melody."
Anika Dalwani
Class 6, Aditya Birla World Academy, Mumbai
"I fell in love with drawing as a three-year-old. I have been inspired by my mother who is an artist. Once I picked up the brush, the sky was the limit! Almost every day, you can see me with a paintbrush, a sharpened pencil or even with smooth rich blending crayons. I have learned a lot of different art hacks. I have also learned many different types of art styles such as cubism, pop art, marble art, spray painting and zentangle. Comparing my messy three-year-old scribbles to my pieces now, one can definitely say that I have improved! And the only way to get better at your skill is to practise. Art calms me down and makes me even more creative. It also makes me more positive because each time I see my imagination come alive on paper, I feel exhilarated. I hope to do a professional course in art in school."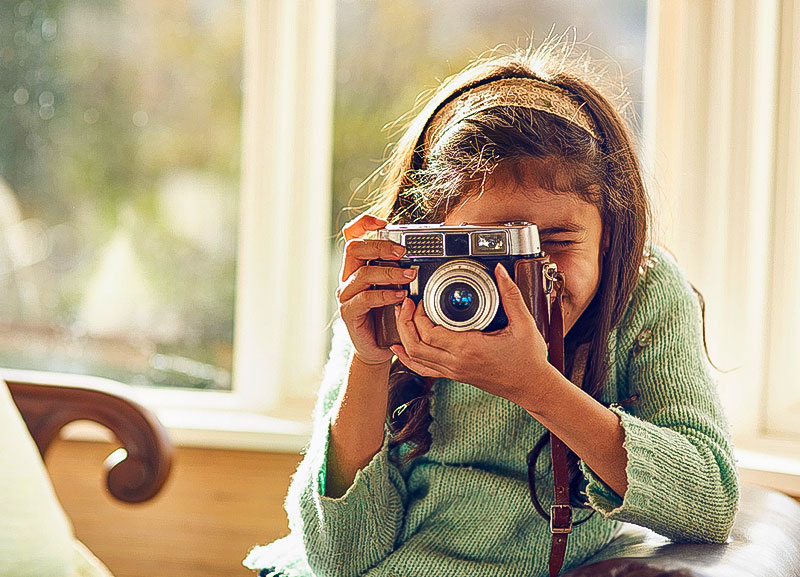 What are you doing during your summer break?
Use this time to explore your interests and discover your hidden talents. Developing a hobby or picking up a new skill will keep you engaged, add to your knowledge and help you understand yourself better. You could either pursue an existing hobby like playing a sport, painting, dancing, singing, gardening or photography or learn a completely new skill. Courses in robotics, coding, abacus, speech and drama, foreign languages, creative writing, woodwork, art and craft, chess, the culinary arts and many more are interesting options and these will find a place in your future, no matter what path you pursue.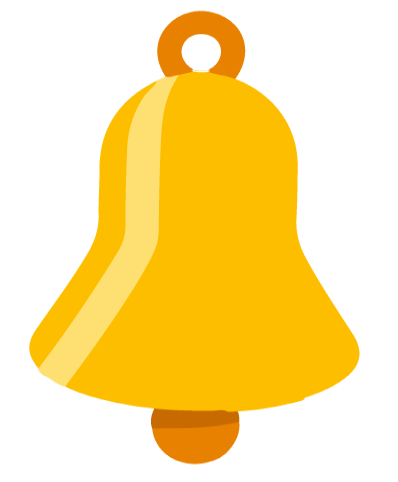 REFLECTION: Skills of Life
If you had 30 days to devote just to learning a new life skill, what would you learn and why?