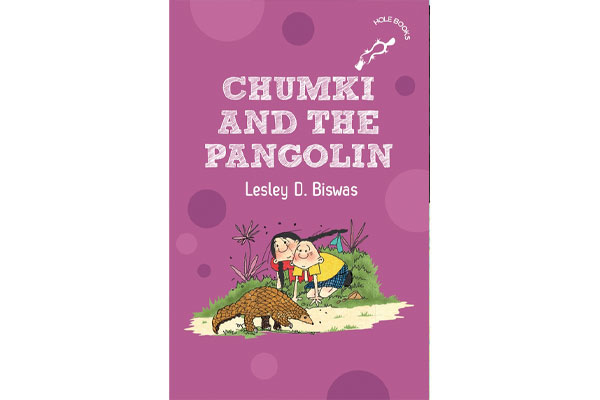 Written By: Leslie D Biswas
Illustrated By: Anupama Ajinkye Apte
Chumki is hiding something from everyone. She keeps making excuses to go to the jungle. Then one day, her brother Aki follows her and sees her feeding a pangolin! Had she made the pangolin her pet?
As one reads the book, one is acquainted with some of the problems that people in villages and forest areas face—lack of rain, lack of food, lack of money to buy fertilisers, the need to sell jewellery and livestock to moneylenders to have enough money to buy daily rations, poachers and their effect on the jungle and the need for villagers to migrate to the city to make ends meet. It's a brilliant book for young readers as it not only teaches them about the simplicity of village life, but also talks about the problems villagers face.
Published By: Duckbill Books | www.penguinrandomhouse.com
Recommended Age: 7+ years
Price: ₹199
Available on Amazon.in