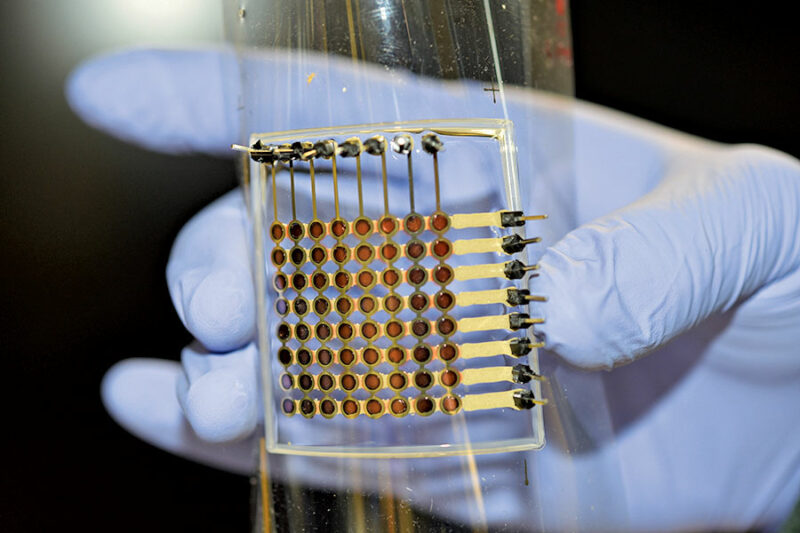 February 01, 2022
Researchers from the University of Minnesota, USA, have created a 3D-printed flexible organic light-emitting diode (OLED) display. A customised printer and two different 3D printing techniques were used to produce six layers of display. While the electrodes, interconnects, insulation and encapsulation were printed using one method, the active layers were spray printed using the same 3D printer but a different method.
The OLED display is flexible and suitable for televisions, mobile phones, monitors and wearable devices. The team plans to 3D print OLED displays that are of a higher resolution and with improved brightness—this one was only 64 pixels. This process will make it possible to print OLED displays at home.
Did You Know?
Some 3D printing machines can print an entire home in just 23 hours.
Image Source: techexplorist.com