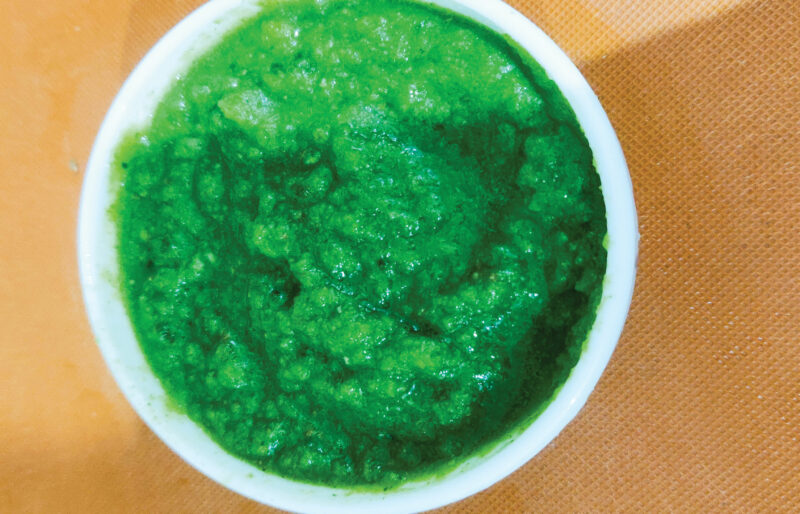 INGREDIENTS
1 green apple, cubed

½ cup coriander leaves

1 garlic clove

½ inch ginger

½ teaspoon roasted

cumin seeds

1 green chilli (optional)

½ teaspoon black salt

1 teaspoon lemon juice

1 teaspoon honey
METHOD
In a blender, add the chopped green apple.

Add the coriander, garlic, ginger, cumin seeds, green chilli and salt.

Now add a little water and blend to make a paste or chutney.

Next, add lemon juice and honey and mix well. Serve immediately.

You can use this tangy green apple chutney in frankies and sandwiches and with paranthas.
This recipe has been created by Rakshita Dwivedi. Her blog, recipedabba.com focuses on helping kids adapt to and explore healthy food.