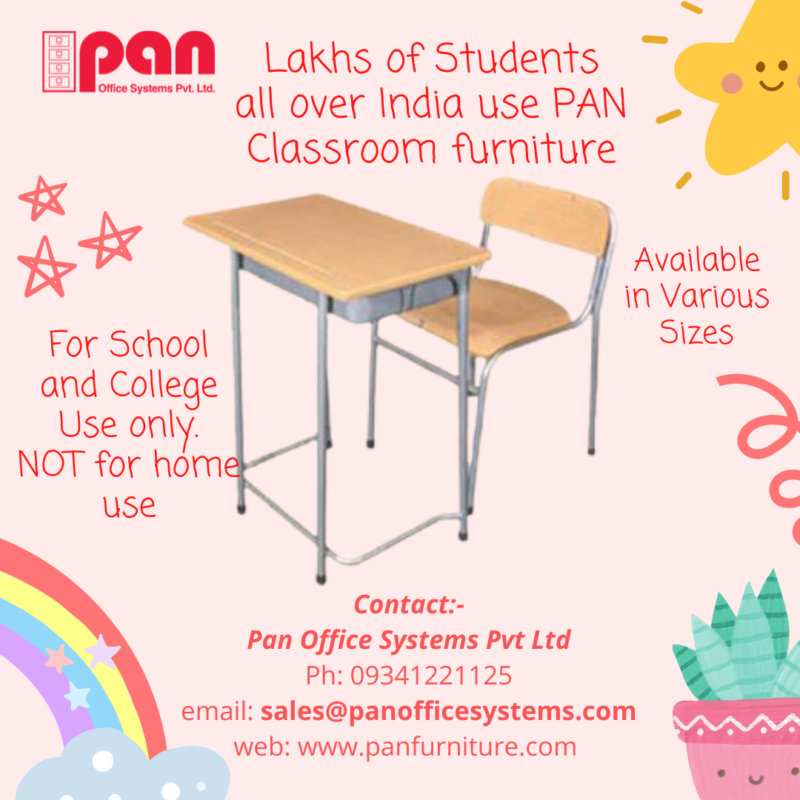 Pan Office Systems Pvt Ltd is a 30-year-old Bangalore-based company, which is a pioneer in Readymade School, Classroom and College Furniture.
Their range includes Kindergarten Furniture in various colours and sizes and goes right up to Single & Double Seater furniture for High School and College. It can be shipped all over in India.
Over 1,000 Educational Institutions all over India use their furniture.
The Single Seater furniture is ideal in the post-COVID world to maintain social distancing in classes and also meets CBSE/ICSE examination guidelines to maintain distances between students.
The Double Seater furniture can be used where classes have a space constraint. The furniture has a strong steel frame and wooden table top. The height adjustable version is ideal where the school management wishes to adjust the height to suit the age group of the student. 
Pan Office Systems Pvt Ltd is located at ¾ Langford Road, Setlur Street, Bangalore – 560025.
Call on 09341221125 or e-mail on [email protected]
Visit www.panfurniture.com to know more!
*Paid Partnership with Pan Office Systems