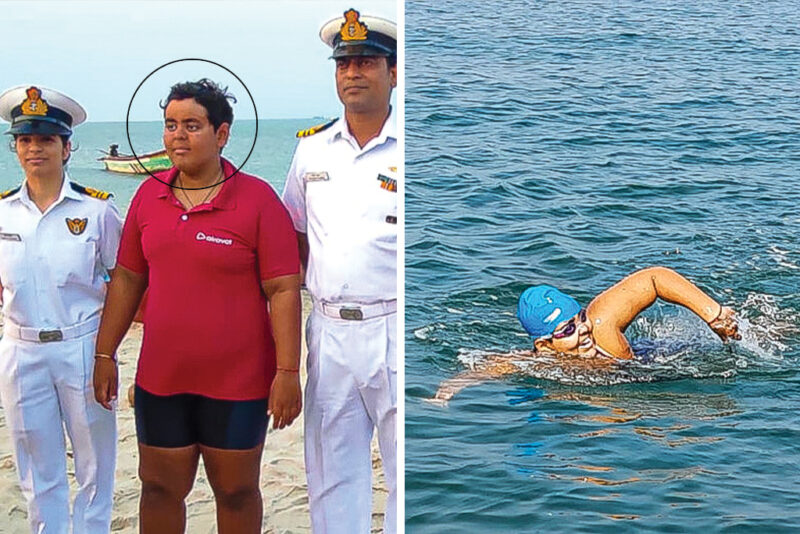 DID YOU KNOW
Recently, Jiya Rai, a 13-year-old Mumbai girl with autism, became the fastest swimmer to cross the Palk Strait, creating a world record. She covered 29kms in 13 hours and 10 minutes. Earlier in the year, she was awarded the Shriver-Kennedy Student Achievement Award 2023; she was also awarded the Pradhan Mantri Rashtriya Bal Puraskar in 2022. 
Michelle Fernandes
Special Educator and Educational Therapist, Mumbai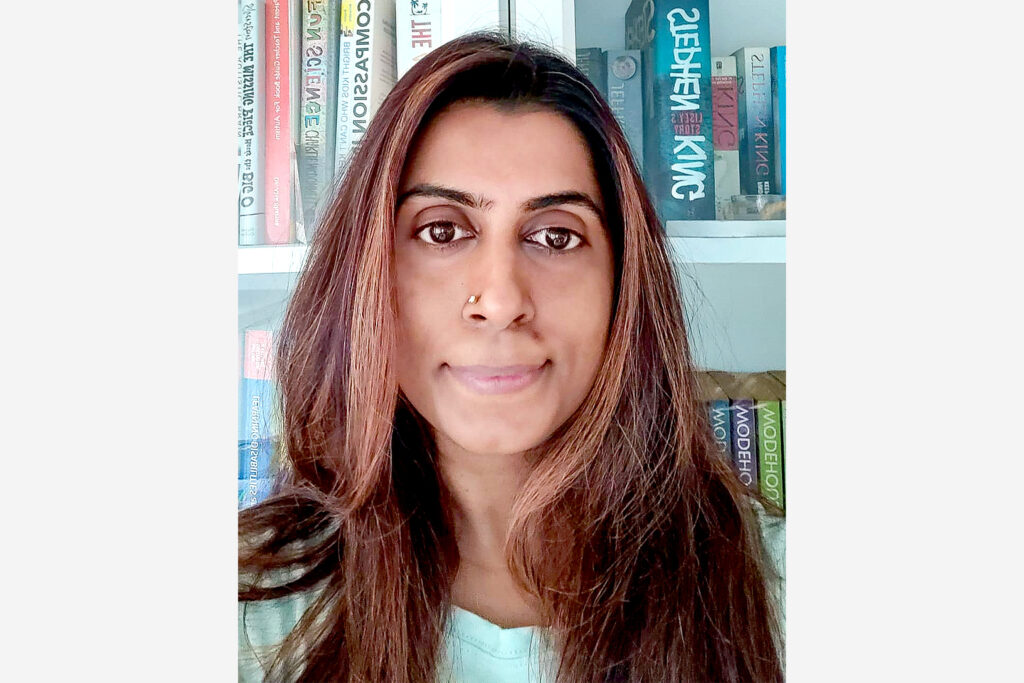 What challenges do children with special needs most commonly face while learning? 
Children may face problems with attention and focus, speech impairment, difficulty with motor coordination, auditory discrimination, which is the ability to differentiate between sounds, visual perception, organisation of thoughts and memory. 
What methods do educators use to teach special children? Do they have a special curriculum? 
Teachers use precise instructions and visuals for instructions, graphic organisers and modelling and demonstrating teaching techniques. In special schools, the mainstream curriculum is modified by special educators. In mainstream schools, differentiated instruction is used to meet the learning needs of special children. Every mainstream school has a resource room. Each student is also supported with an individualised educational plan (IEP), which is created by special educators. The IEP is designed to include the learners' strengths, accommodations and learning goals. 
What challenges have you faced as a special educator? 
My greatest challenge is with parents accepting their children for who they are. Every child with special needs is working twice as hard as any neurotypical child because of all the obstacles they have to overcome. Parents need to start looking beyond the formal curriculum and celebrate every small and big achievement of their child. 
What do you like about being a special educator and what has working in this field taught you? 
As a special educator, each day is unique. Each day, my heart is full with the progress the learners make. It gives me immense joy to see them overcome their obstacles and move on to new goals. Being a special educator has taught me that there are many ways to learn. I believe every child has the potential to always move forward and do better than where they started off. 
What improvements would you like to see in the field of special education? 
In my opinion, there should be more institutions with upgraded tools and more special educators. 
How can children help their peers with special needs? 
It is important that children are kind to one another. Everyone wants to have friends and be included in activities. So, children should be open to befriending and helping each other irrespective of differences. 
You can e-mail Fernandes at [email protected] 
Nandita Sirur
Director Academics, CASE Special Education Therapy Department at the Society for Rehabilitation of Crippled Children (SRCC), Mumbai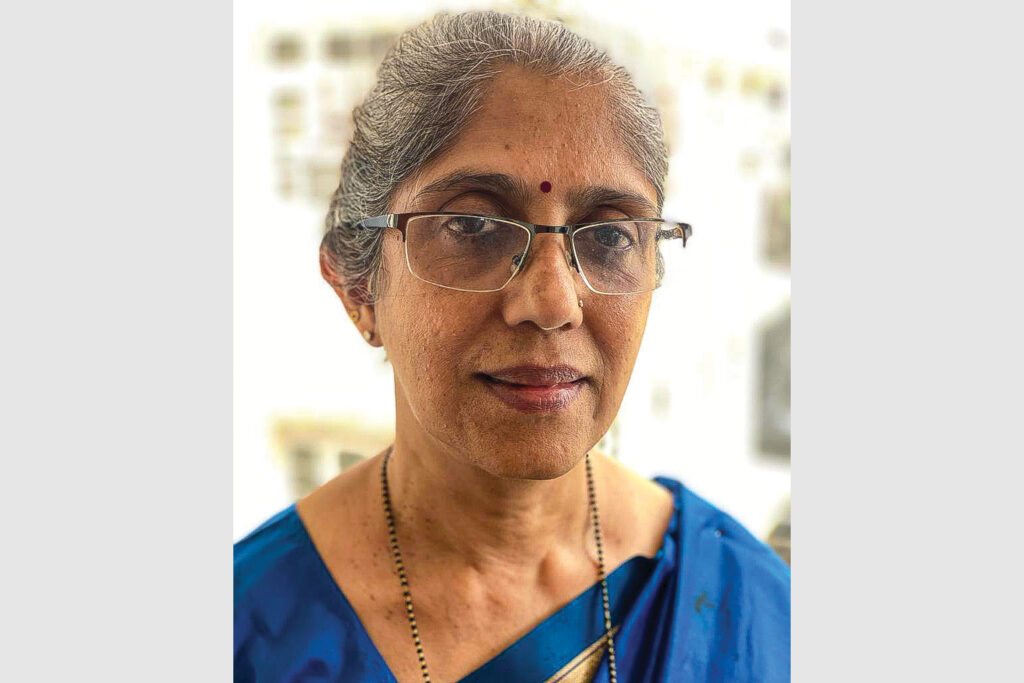 Tell us something about the CASE Special Education Therapy Department. 
The CASE Special Education Therapy Department caters to children with differential learning needs including children with dysgraphia, dyscalculia, attention deficits, mild autism and slow learners. We currently have 30 professionally trained therapists and 65 children aged eight to under 18 under our care. We educate these children and tailor our teaching to meet their needs. We have only four to eight children in each class, so they are provided with individual attention. We also help our children complete the required formalities for board exams and college applications. 
What activities does your institute organise and how do they help the children? 
We focus on the all-round development of the children and work towards making them independent individuals. We ensure they gain a lot of exposure to the world. We expose them to various vocational subjects including sewing, cooking, pottery, music and computers so that they can pursue these as careers in the future. We organise activities such as star gazing, visits to museums, hikes and treks. We recently planned a farm stay in Palghar so that children could learn more about chikoo plantations. They learnt how chikoos are plucked, cleaned and packed. Additionally, we encourage the children to attend workshops and participate in competitions. During such events, they interact with many new people, which boosts their confidence. 
How do you make learning easy and interesting? 
We use a lot of visual aids and activities to keep the children engaged. We have smart boards and K-Yans in our institute. When teaching young children new words, we make them do a puzzle to spell those words. If a lesson is being taught, we supplement it with a fun activity. For example, if we are teaching children about the Stone Age or the Indus Valley Civilisation, we organise a pottery class for them so they have fun learning and connect with the lessons easily. When we spend time with children, we understand each child's learning style. The teaching methods used and the worksheets prepared for them are designed accordingly. 
How are children assessed? 
Just like regular schools, we conduct unit tests and preliminary examinations for children preparing for board examinations. We also have regular meetings with their parents to discuss their performance. We show parents how we use different teaching aids and allow them to take some of these aids home so that they can teach their children. 
How does society's approach towards children with special needs need to change? 
In my opinion, though children with special needs may receive education, there are very limited job opportunities for them when they grow up. The job market should be open to employing such people. Employers and co-workers should be trained to communicate with them and a healthy work environment should be developed. There needs to be more awareness in society about the challenges faced by them and more facilities and opportunities should be made available for them. 
You can e-mail Sirur at [email protected]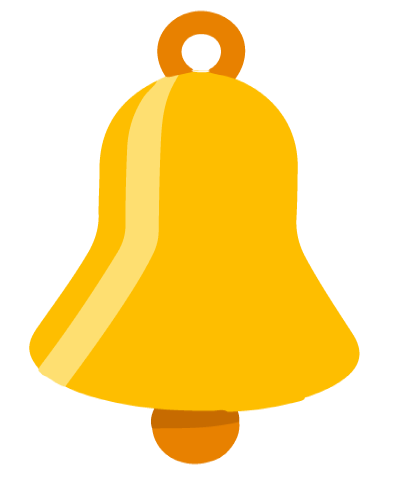 REFLECTION: We Are All Equal
Do you have a friend with physical or mental impairments? How do you include that person in your life?