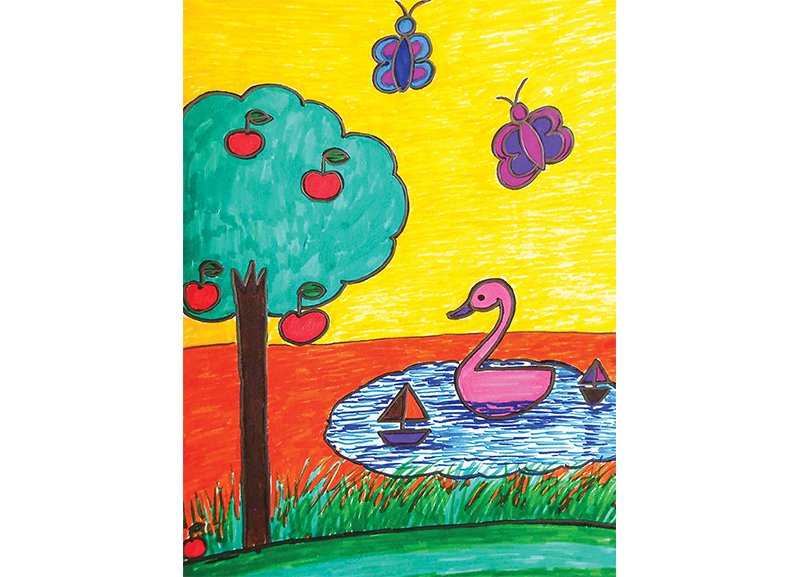 MATERIALS
A4-size thick drawing sheet
Pencil
Eraser
Thick black marker
Sketch pens or colourful markers
METHOD
On the A4 sheet of paper, draw the different numbers in the right place as shown with a pencil.
Use a pencil to shape the numbers into different forms of nature—number 1 into a tree, number 2 into a duck, number 3 into a butterfly, number 4 into a boat and number 5 into an apple.
Use a thick black marker to create an outline over the pencil lines.
Colour your artwork using sketch pens or markers.
Dishita Vora is the founder of Innovative Concepts, an art enrichment programme for all ages. It is a place where all forms of art are celebrated. Innovative Concepts conducts art programmes, birthday parties, camps, workshops, play dates and corporate programmes. Follow them on @innovative_concepts.in