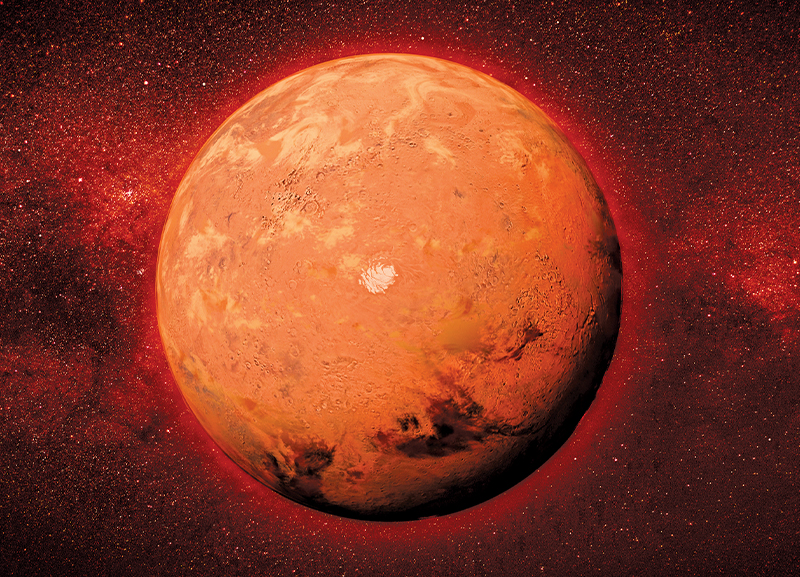 June 01, 2022
An earthquake having an estimated magnitude of 5 temblor was detected on Mars on May 4 by the National Aeronautics and Space Administration's (NASA) InSight Mars lander. According to scientists, this is the largest earthquake ever observed on another planet. The last biggest quake recorded occurred on August 25, 2021, and was of magnitude 4.2.
NASA's InSight was sent to Mars with a sensitive seismometer that can help scientists study the planet's interior. Since its landing in 2018, the seismometer has detected more than 1,300 earthquakes. According to scientists, as seismic waves pass through or reflect off materials in the crust, mantle and core of Mars, they change in ways that scientists use to study and determine the depth of the layers and their composition. Once this data is analysed, we will know a lot more about the Red Planet.
Did You Know?
After Mercury, Mars is the second smallest planet.