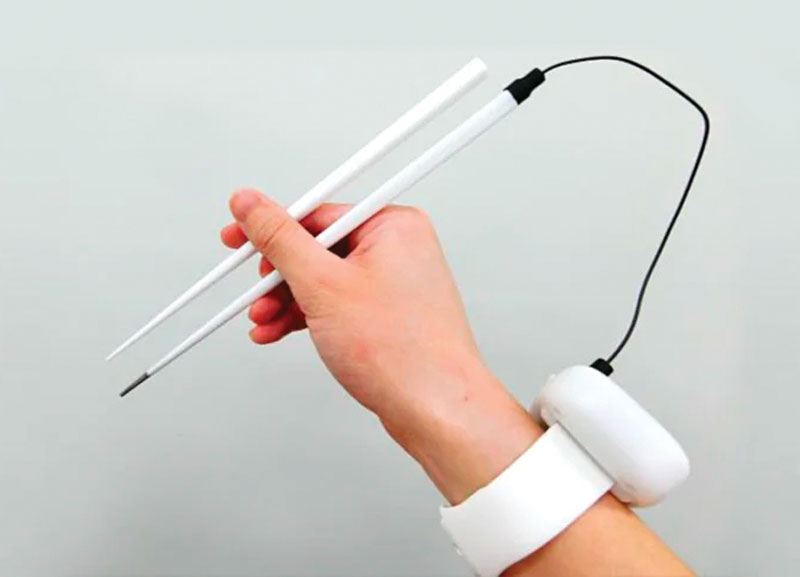 May 16, 2022
A professor at Meiji University in Japan and beverage maker Kirin Holdings Company have co-developed computerised chopsticks that enhance salty taste, in order to help those who aim to reduce sodium in their diet. The taste of the food is enhanced using electrical stimulation and a mini-computer worn on a wristband. A weak electrical current is used to transmit sodium ions from the food through the chopsticks to the mouth, where a sense of saltiness is created and enhanced 1.5 times.
These chopsticks are relevant to Japan as most of its traditional foods are high in salt. Consumption of excess sodium is related to an increased chance of high blood pressure, stroke and other diseases. The chopsticks will be made available to customers starting next year.
Did You Know?
Chopsticks originated in China 5,000 years ago.
Image Source : gizmodo.com