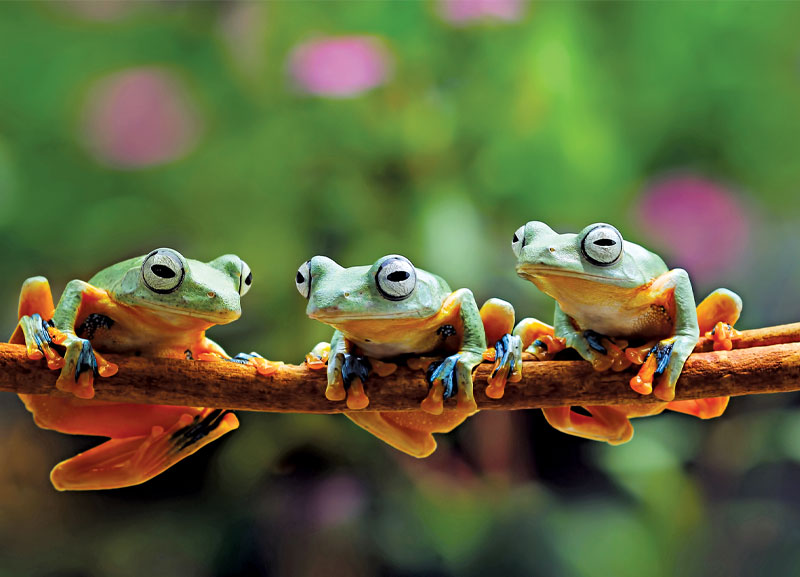 May 16, 2022
After a successful breeding programme, 80 spotted tree frogs were released into the Kosciuszko National Park in New South Wales (NSW), Australia. Initially, the species' numbers ranged between 250 and 300 frogs, but the population reduced drastically to just 10 frogs after bushfires in Australia. This species was struggling to survive even before the fires due to the spread of a deadly disease that had eradicated another species of frogs in 2001.
The spotted tree frog is unique to Australia's NSW and Victoria regions and is vital to maintaining the health of the ecosystem in the rivers it inhabits. Tadpoles of this species consume nutrients and algae in large numbers in the streams they occupy. They also play an important role in the food web as they are food for birds, mammals, snakes and other predators. 
Did You Know?
A frog's call is unique to its species; hence all frogs do not sound the same.
Image for representational purposes