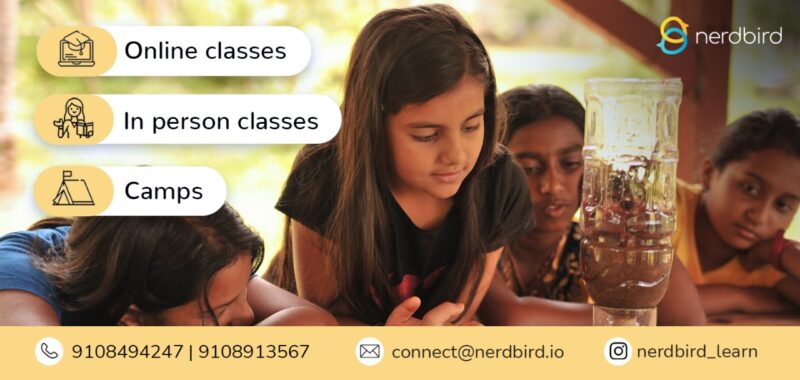 GREEK MYTHOLOGY CLUB 
Explore myths and legends of Greek heroes, gods and goddesses. Learn about Gorgon Medusa, Apollo, Nike and others as you pick up some valuable tips to become engaging storytellers. 
KATE'S CREATIVE WRITING CLUB
Meet every week
to learn the techniques involved in creative writing, create imaginative plots and
produce original pieces of writing.
NATURE CAMP: SPIDERS EDITION
An overnight experience that's fun for the entire family, where we leave screens and all things city behind and explore the wilderness together with seasoned naturalists and experts at
Camp Srishti, Dobbaspet near Bangalore.
OCEAN EXPLORERS CLUB
Discover a different ocean topic each week with the amazing team of marine biologists and educators at WiseOceans Academy!
IT'S AN ANIMATED WORLD
Experiment with digital media and tangible materials to learn and create 2D hand-drawn digital animation, stop-motion and flipbooks.
Explore these and many more fantastic learning experiences on nerdbird.io
You can also call +91 91084 94247 or +91 9108913567 to know more.
*Paid Partnership with Nerdbird