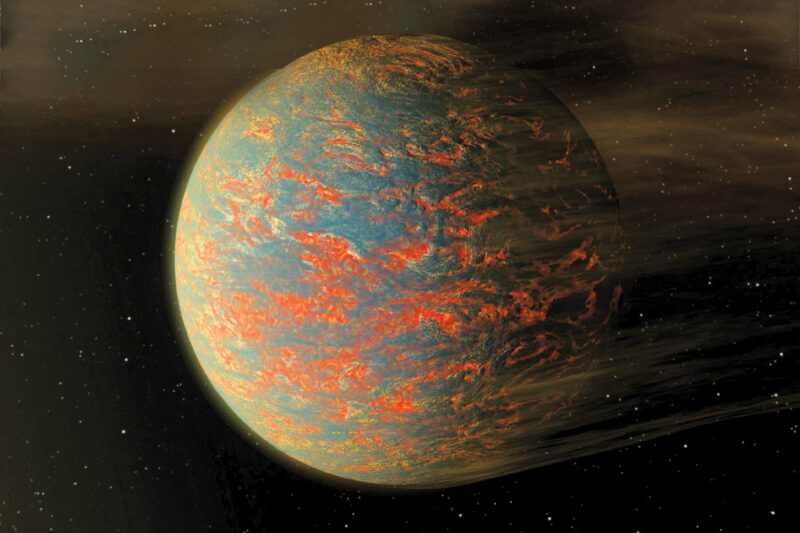 January 16, 2023
A recent study has provided scientists with new insights into an extremely hot exoplanet known as Janssen or 55 Cancri e. It is 40 light years from Earth and orbits Copernicus, a star that is one half of a binary star system.
Janssen is extremely close to its star and orbits it in less than 18 hours. The planet possesses a surface of lava and diamonds in its interior. In the study, a new tool called the Extreme PREcision Spectrometer (EXPRES) was used to understand the nature of Janssen's orbit.
Did You Know?
The temperatures on Janssen's surface reach approximately 2,000˚C.
Image Source: exoplanets.nasa.gov