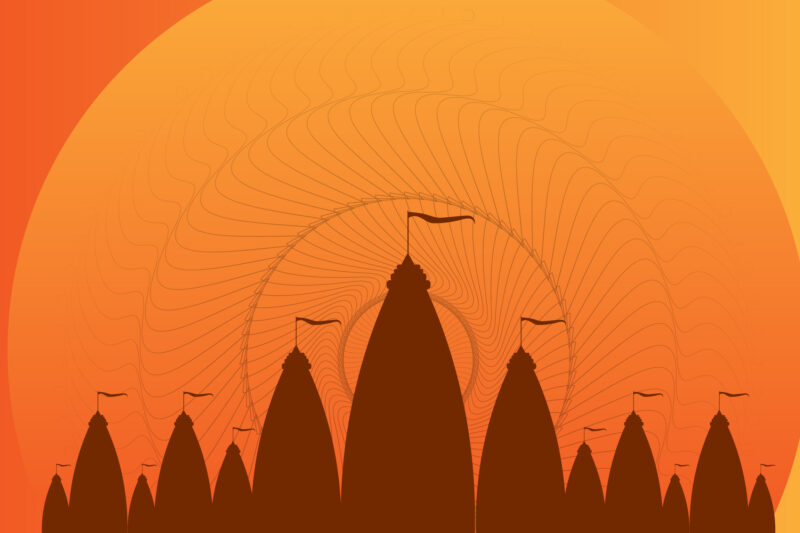 Once upon a time there was a young boy who was roaming around his neighbourhood going to the temple. His name was Harish. When Harish reached the temple he met a priest. The priest said "young boy why are you here so late it is about to rain heavily." Harish got little confused, it was not raining then why was the priest saying it will rain, he asked that, "sir it is not raining why are you saying that it will rain heavily"? The priest answered, "you should look around your surroundings, look at the flowers they are moving due to fast wind", then suddenly rain started pouring really hard. Harish was very surprised.
Later the priest offered that he can stay at the temple until the rain stops, before he could answer his mother came with an umbrella. He was very happy but before going home he thanked the priest for his offer. When he reached his house the windows and almirahs were banging loudly. The sky was dark as the clouds covered the sky.
When the rain stopped everybody came out and noted that a few shops were blown and broken. Later that evening the safety council had a meeting about what will they do if this kind of storm occurs in the future. After hours of thinking they thought that they should think about it at home or tomorrow. In the night the stars were shining bright and the fireflies were being the lights that were lightening up the city.
The next morning the council gave thought and came up with an idea, they thought of setting forecast robots who could alert the citizens if it will be rainy or too hot. After 2 to 3 months it was rainy season, the robots were placed , and it was about to rain then robots said one at a time that please rush to your houses it is about to rain, the robots kept saying until all the citizen were in their houses. It rained just as predicted. The citizens showed gratitude to the council and were always safe from the rain and the hot sun.