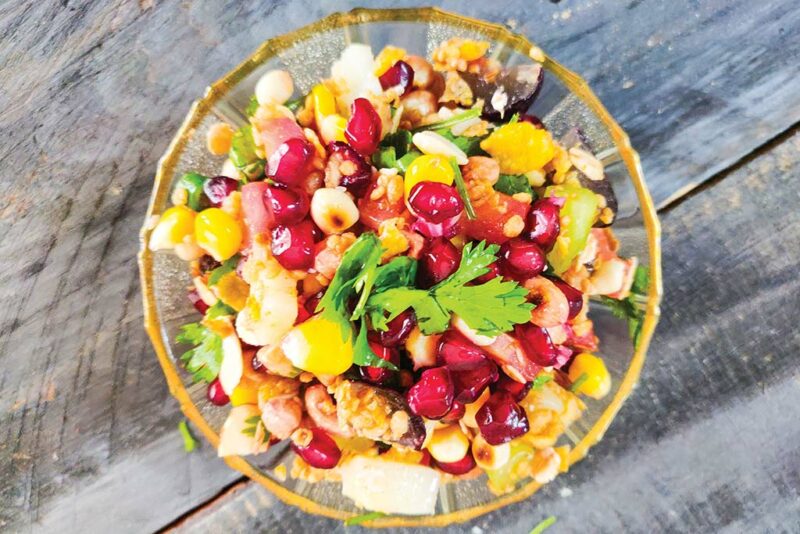 INGREDIENTS
½ cup muesli
¼ cup roasted peanuts
½ boiled potato, diced
2 tablespoons boiled sweet corn
2 tablespoons chopped tomato
2 tablespoons chopped black and green grapes
½ tablespoon chopped green chilli (optional)
2 tablespoons chopped coriander
2 tablespoons pomegranate pearls
1 tablespoon honey
1 tablespoon chaat masala
2 tablespoons lemon juice
Salt to taste
METHOD
In a bowl, add the muesli and peanuts.
Mix together the honey, chaat masala and lemon juice in a small bowl and keep it aside.
Add the potato, corn, tomato and grapes to the muesli and peanuts and mix gently.
Now add the green chilli, coriander and pomegranate pearls.
To this, add the honey and chaat masala mixture and mix well.
Taste and add lemon juice and salt as needed and serve immediately else it will get soggy.