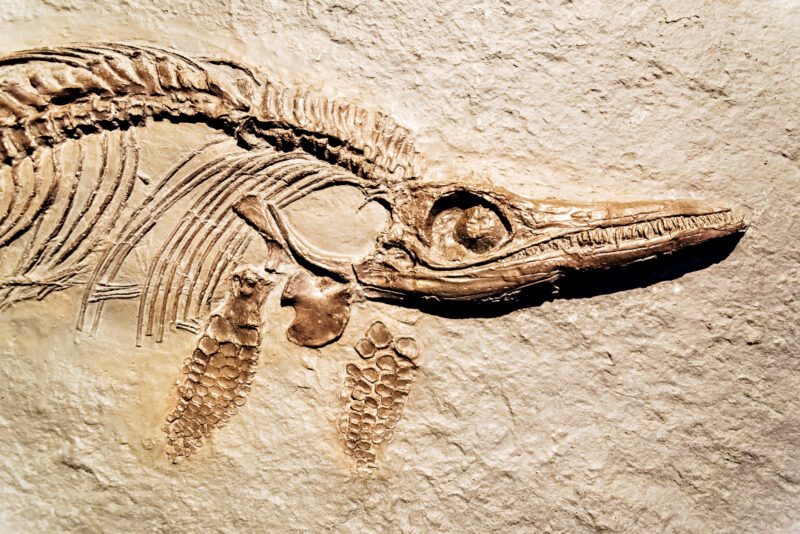 February 01, 2022
During landscaping work at the Rutland Water Nature Reserve in UK, a team on site spotted the fossilised remains of a 10mt-long sea dragon called ichthyosaur—a warm-blooded, air-breathing sea creature. Dr Dean Lomax, a palaeontologist from Manchester University, led the excavation process and according to him, due to the size and completeness of the fossil, this could be one of the greatest finds in British palaeontological history.
Fossils of ichthyosaurs and other marine reptiles have been found along the Jurassic Coast in Dorset and the Yorkshire coast in the UK, but this is the first time that a fossil has been found 50kms away from the coast. This would mean that this area was covered by a shallow ocean many years ago.
Did You Know?
The ichthyosaur could grow up to 25mts long and lived between 90 and 250 million years ago.