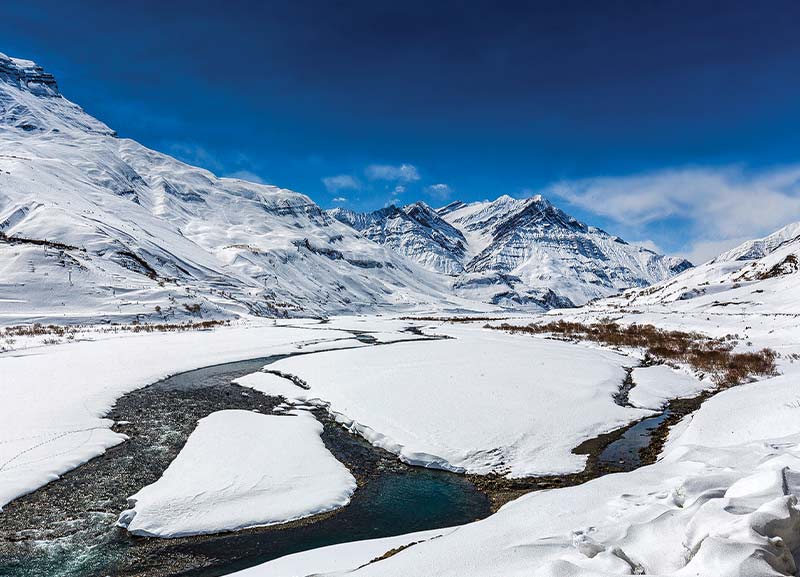 October 16, 2022
According to studies, the retreat of the Gangotri glacier has accelerated in the past 10 years. The average glacial retreat rate between 1935 to 1996 was 20mts per year, which then increased to 38mts per year.
The Gangotri glacier, which is the largest glacier in the Uttarakhand Himalayas, has retreated by 300mts over the past decade according to a study conducted by the Wadia Institute of Himalayan Geology, Uttarakhand. Scientists believe the retreat is due to the reduction in snowfall, increase in rainfall and global warming. It is estimated that the whole glacier will melt in 1,500 years if the retreat continues at the present rate. The glacier is one of the Ganga River's main water sources.
Did You Know?
About 10% of Earth's land area is covered in glaciers.