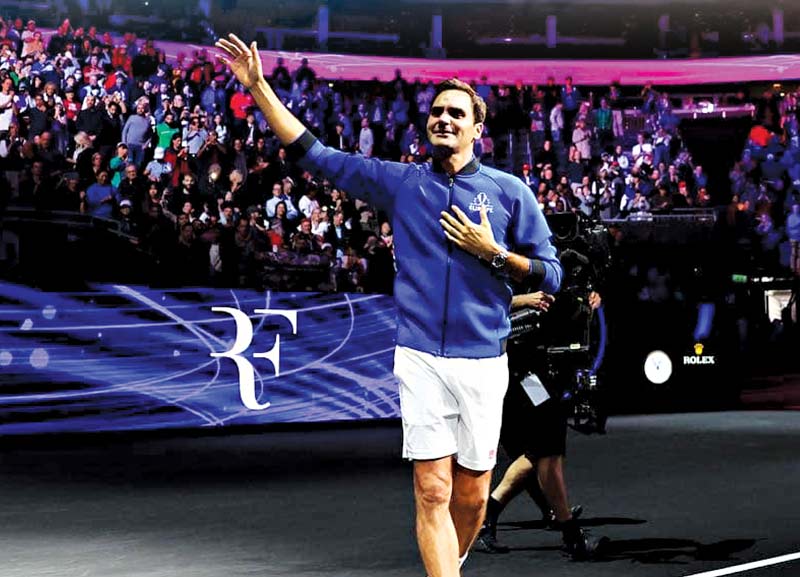 Roger Federer's last match was a doubles match played alongside Rafael Nadal at the Laver Cup in London, UK. Though he was defeated in his final match, the 41-year-old received a standing ovation from the crowd at the O2 Arena as he walked off the court for the final time, retiring from the sport of tennis on which he left an indelible mark. The 20-time Grand Slam champion received one of the most heavy-hearted farewells in the history of sports with numerous supporters and sports players, including his opponents, wishing him well. But why do millions of people around the world adore Federer so much?
Known for his trademark one-handed backhand, Federer won multiple titles, making him one of the most successful tennis players of all time. But what is noteworthy about Federer is the grace and humility he displayed both on and off the court. Throughout his career, Federer was known for maintaining his composure and treating people, including his rivals, with respect in victory and defeat. He never engaged in any reputation-hurting misconduct. The tennis star always worked at bettering his skills and was an inspiration to budding sports players all over the world. Apart from his contributions to tennis, he is also known to provide aid to needy children through the Roger Federer Foundation.
Federer's goodbye speech, in which he expressed gratitude towards his family and supporters for their contributions to his success, left almost everyone teary-eyed. He will not only be remembered as a sports legend, but also as a wonderful human being.
Image Source: facebook.com