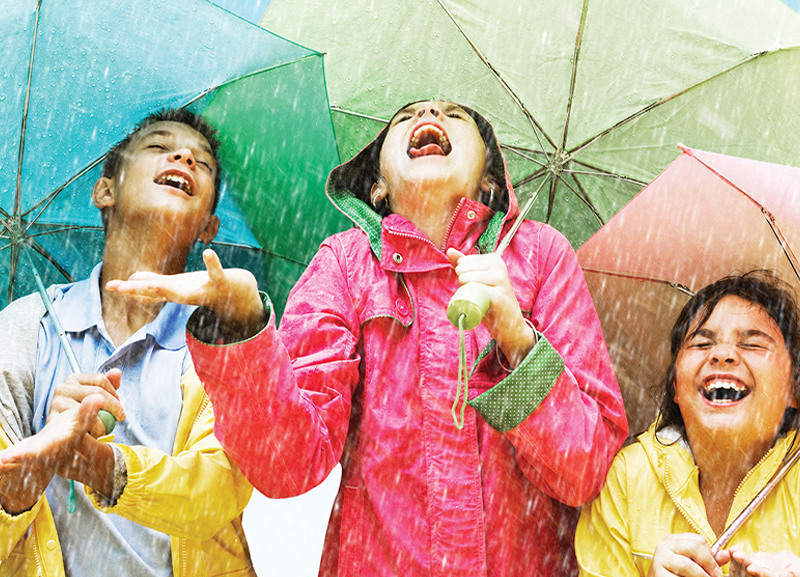 Fabio Fernandes
Class 4, Holy Cross High School, Goa
Last year, we were all eagerly waiting to celebrate my sister's birthday. We had made all the necessary preparations. Unfortunately, it started raining very heavily on that day. There were strong winds blowing and we were bang in the middle of a cyclone. I was afraid things in the house would break. Our Mangalore tile roof started leaking. We had to fix everything before the situation worsened. To add to the problem, there was a power cut. Everyone, especially my sister, was disappointed. We still wanted to go on with the celebration. We made arrangements to buy a cake and my mother prepared delicious food. We decided to celebrate in candlelight. Though the day was rough, I enjoyed the party with my loved ones. The power didn't return for the next five days!
Hiaa Gosar
Class 4, Swami Vivekanand International School, Mumbai
I decided to go down to play on a rainy day. All the puddles in my building were filled with muddy water. My friends and I were playing hide and seek. I hid behind a tree close to quite a deep puddle. Suddenly, out of nowhere, a dog came towards me. I immediately took a step backwards and splash! I fell into the puddle. I was drenched and my clothes were completely covered in muck and dirt. I felt embarrassed and disgusted. I ran home. When I reached home, I saw that the door was locked as my mother had gone out. This irritated me even more because I could not tolerate the muck. I then cleaned myself up at my friend's place. That was the worst rainy day ever.
Mitansh Vora
Class 5, Billabong High International School, Mumbai
Last year, my friends and I had planned to go to a movie. All of a sudden, it started raining cats and dogs. We assumed that the rain would subside eventually, so we didn't cancel our plan. On our way to the theatre, the downpour worsened. Soon, the streets got waterlogged. As our auto-rickshaw was unable to move ahead, we decided to walk. By the time we reached the theatre, we were informed that the show had been cancelled. On our way back home, the water level had risen quite a bit and it kept increasing further; we started to panic. My mother scolded us for being stubborn and choosing to go out in that weather. There were many people who were stranded just like us. Some strangers helped us by making a human chain. They accompanied us till we reached home safely. I will never forget that experience.
Dhruvi Shah
Class 7, Children's Academy, Mumbai
One day, I was on my way back from school by bus when it started raining very heavily. In a few minutes, the road was flooded with water. Unfortunately, even our bus broke down. To my dismay, I had not carried my raincoat. I had to walk all the way back home along with the other students. Soon we were wading in knee-deep water. I held my bag in my hands to protect my books from getting wet. When I reached my society, I found out that there was a power cut. After climbing eight floors, I finally reached home. It was a terrible experience.
Krishitha KT
Class 8, The Indian Public School, Chennai
Though the rainy season is a wonderful time, I have had some bad experiences. Last year, the rain in Chennai resulted in water contamination in our neighbourhood, and I was one of the victims who went through weeklong suffering and health issues. The potholes and scary road conditions also resulted in traffic jams and inconvenience. Another funny issue that I faced was the growth of fungus on my toys and books. That was a nightmare. I'm being watchful this time and I'm trying to prevent it from happening again with proper maintenance.
Nishika Wadhwani
Class 9, Vibgyor Roots and Rise, Mumbai
Last year in July, I was on the way to my friend's house for a sleepover. I didn't expect it to rain as the weather was good the whole day, so I decided to bicycle there. It started drizzling a little initially. I prayed that it wouldn't rain until I reached my destination. But all of a sudden, it started pouring. Getting off my bicycle, I started to walk. The breeze was pushing me backwards. I couldn't even see what was in front of me. With no way of sheltering myself, I somehow reached my friend's house all drenched, cold and shivering. Though I relished my time there, the journey was a disaster.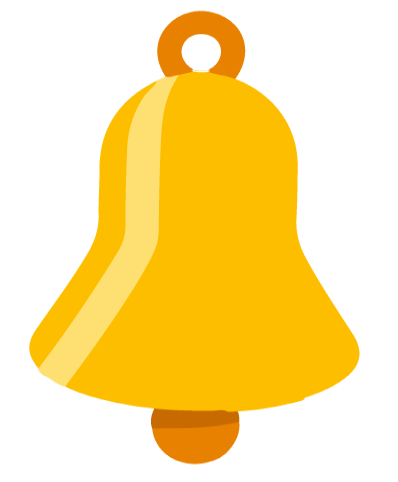 REFLECTION: Perturbed by the Rain?
What do you despise about the monsoons in India?