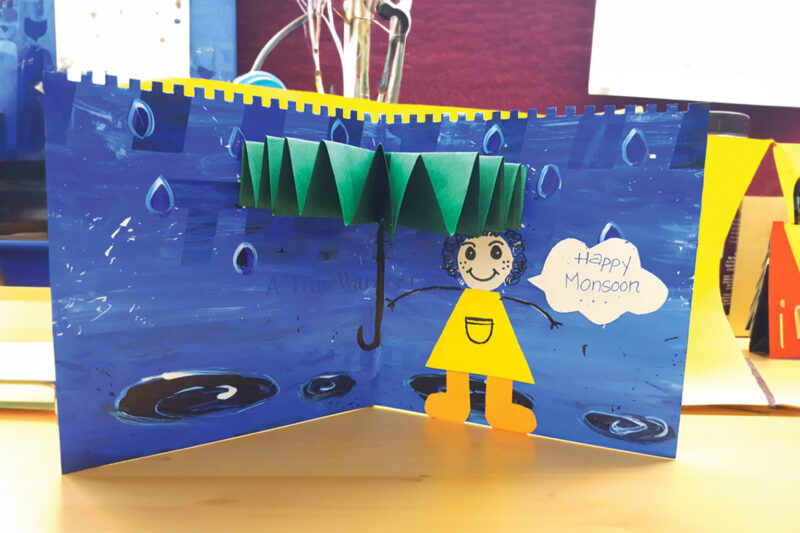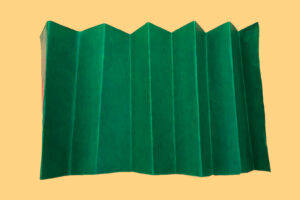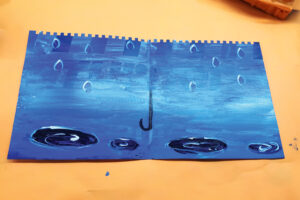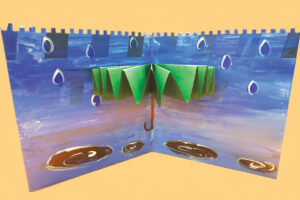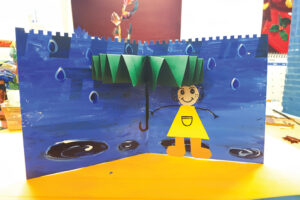 MATERIALS 
Thick card paper
Green, yellow, orange and white chart paper
Paints
Brushes
Black marker
Stapler
Scissors
Glue
METHOD 
Paint the thick card paper blue. Draw puddles and raindrops on it. Also draw an umbrella stick in the centre as shown in the picture.
Take a piece of green chart paper and fanfold it.
Fold the fan-folded green paper into half and staple it along the centre with the help of an adult. Stick the base of the green fan on the card paper above the umbrella stick as shown.
Cut a triangle out of yellow chart paper for the dress and gumboots out of orange chart paper. Stick them as shown. Cut a circle out of white chart paper and stick it above the dress to create a face. Add details including eyes, a smile, hair and hands.
Cut a cloud out of white chart paper. Write 'Happy Monsoon' on it and stick it next to the girl. Your monsoon card is ready!