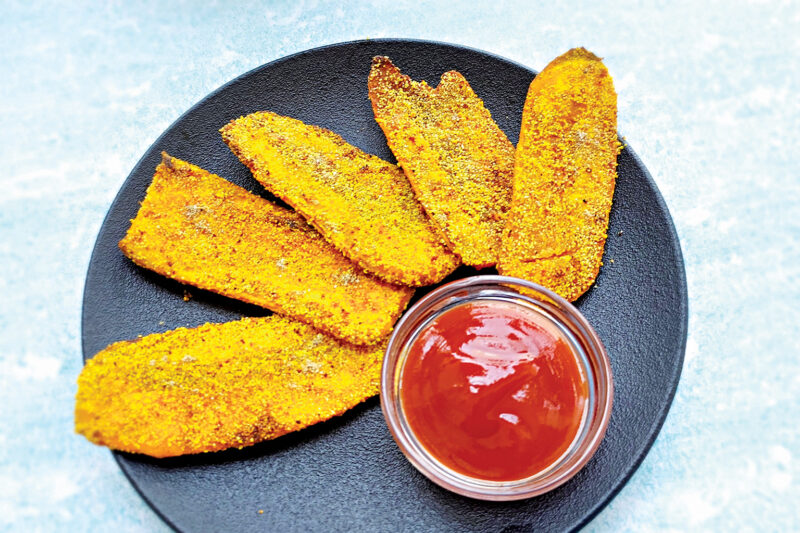 INGREDIENTS
2 raw bananas

 

3 tablespoons semolina (suji or rawa)

 

1 tablespoon rice flour

 

1 teaspoon turmeric powder

 

1 teaspoon chilli powder

 

Salt to taste

 

Oil for shallow frying

 
METHOD
Wash the raw bananas and then peel them with a peeler.

 

Cut the bananas lengthwise into slices and soak them in water for 10 minutes.

 

Drain the slices, pat dry and sprinkle them with turmeric powder, chilli powder and salt. Evenly coat all the slices with the spices.

 

I

n a plate, place the semolina and rice flour and mix them well. Coat the banana slices with the flour mix one by one and place them on a hot and well-oiled frying pan.

 

Shallow-fry them on both sides until they are crisp and well cooked.

 

Serve with dal and rice.

 
Mayura Sidharth is a nutritionist, health coach and founder of The Tiny Tiffins. The Tiny Tiffins is a venture that aims to inculcate healthy eating habits in kids. You can reach her on Instagram and Facebook @thetinytiffins