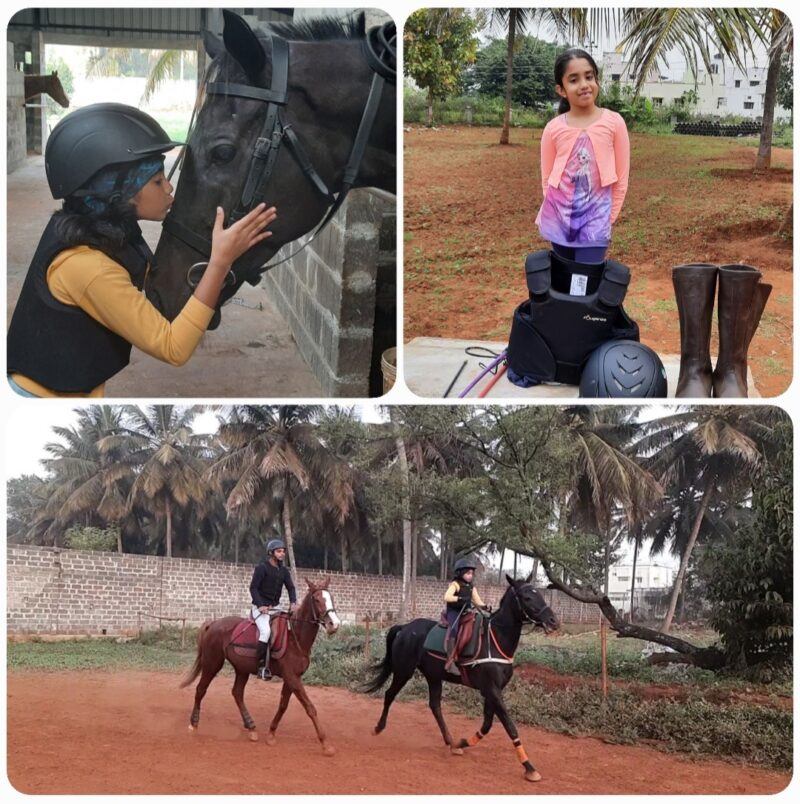 I am Saanvi Sandeep studying 5th Std in Vijaya Vittala Vidya Shala, Mysore.
I am very much interested in animals, and hence I wanted to join Horse riding. Helmet, Boots and Chest protector is very much important. Normally, it's 30-45 mins class. Initially for 15 days, it took time to understand b/w horse and I, and slowly learnt walking and trotting.
My favorite Horses which I used to ride was Batman & Ooty. These 2 horses were very soft in nature and hence specially trained for Kids. They love carrot and I used to feed them after my every ride. Every sundays, I used to join for thier bath in farm house which was very fun.