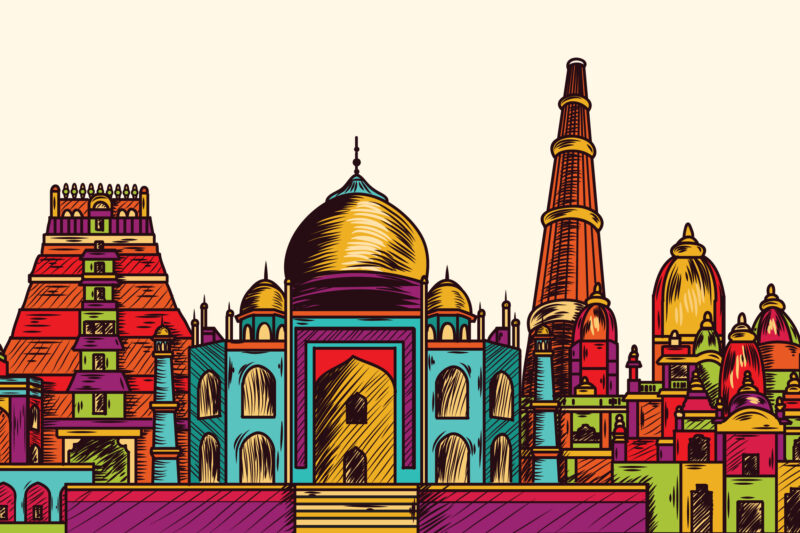 I did not realize how beautiful India was until I ran my finger acres the pages of my brother's Indian Heritage book. Oh! India is very ironical.

Firstly Taj Mahal. It is made of pure white marble. It was built by Shah Jahan. Secondly Naagarjuna Sagar Dam. It is the largest masionary dam in India. Third one is Lotus Temple. It is the only temple in the shape of a lotus. It is built by Fariborz Sahba. Fourth one is Hawa Mahal. It is in Rajasthan. It is built by Maharaja Sawai Pratap.

Fifth one is Ellora Caves. It is in Maharastra. It is built by Rashtrakuta king, Krishna. Sixth one is Charminar. It is in Hyderabad. It is built by Quli Qutub Shah. Seventh one is Golconda Fort. It is in Hyderabad. It is built by Prataparudra. Eighth one is Niagara Falls and it is peaceful and wonderful. It is built by nature and why don't you just have a look. Nineth one is Golden Temple. It is made with pure gold and is in Amritsar. Tenth one is Ghadsisar. It is an amazing connection of 9 lakes to conserve water. It was built long ago by King Ghadsi.

This information is shared with you to share the amazing facts on India. It is also to make you to stop thinking India is less. The best fact that praises India is that India is a democratic country and nowhere less. In fact it is more than other countries. Lets all grow as patriots.