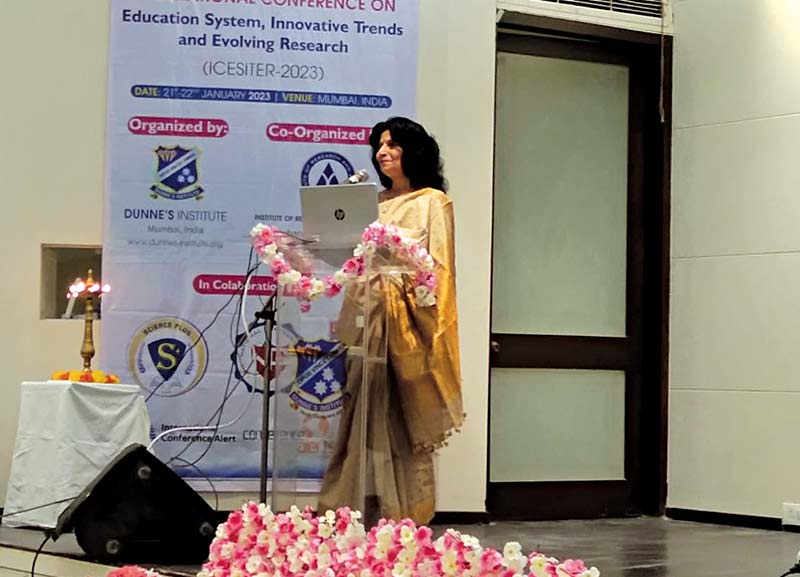 February 16, 2023
Dunne's Institute, Mumbai, in partnership with the Institute of Research and Journals (IRAJ) hosted an international conference on January 21 in Mumbai where educators and students shared ideas on the topic, 'Our Education System, Innovative Trends and Evolving Research'. Bhagat Singh Koshyari, the governor of Maharashtra, was the chief guest at the event.
The principal of Dunne's Institute, Charu Nautiyal gave an introduction on the developments in the Indian education system. She introduced various speakers from different spheres who spoke about their views on the education system in different parts of the world in comparison with India's education system and suggested ideas to bring about an improvement in India's system.
Neetan Singh, a banking, finance and investment professional who currently works as a teacher in Chicago, USA, shared her insights on the education system in the USA. She mentioned that schools in the USA have different programmes for special children. They also encourage extra-curricular activities that enhance a student's all-round development. She praised the Indian education system and added that students in remote areas in India should receive more access to education and the curriculum in India should build a student's critical thinking and problem-solving skills.
The principal of Sri Ram Universal School spoke about the impact artificial intelligence (AI) could have on education and the importance of adopting creativity while teaching. Surgeon Commodore Vivek Hande spoke about medical education and its future in India. He emphasised the need to conduct a psychological assessment of students before they enter the medical field.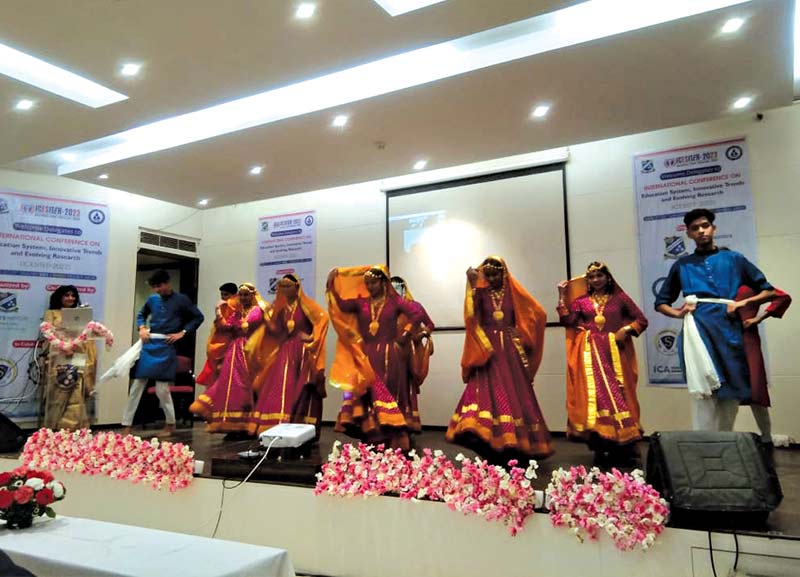 The talks were followed by a cultural event, which included a North Indian dance and a song sung by students of the school. The event ended with a vote of thanks and the singing of the national anthem.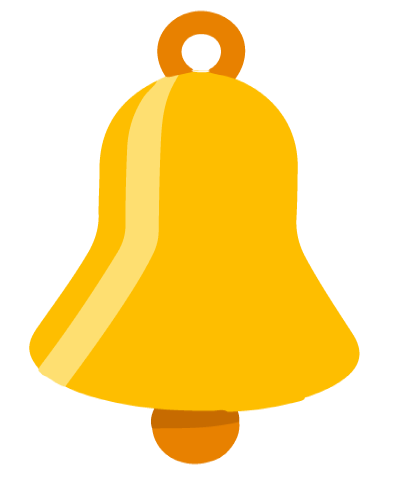 REFLECTION:Vocational Training
Given the pace at which the world is moving, what kind of vocational training do you think schools should impart?