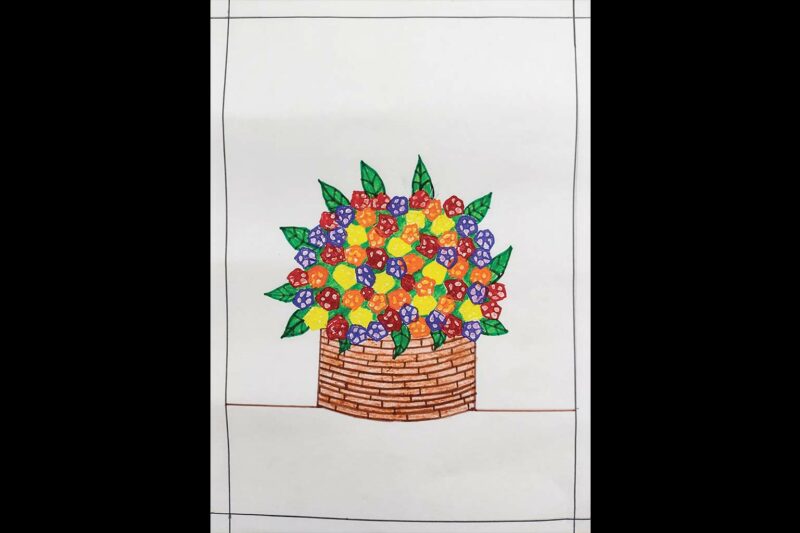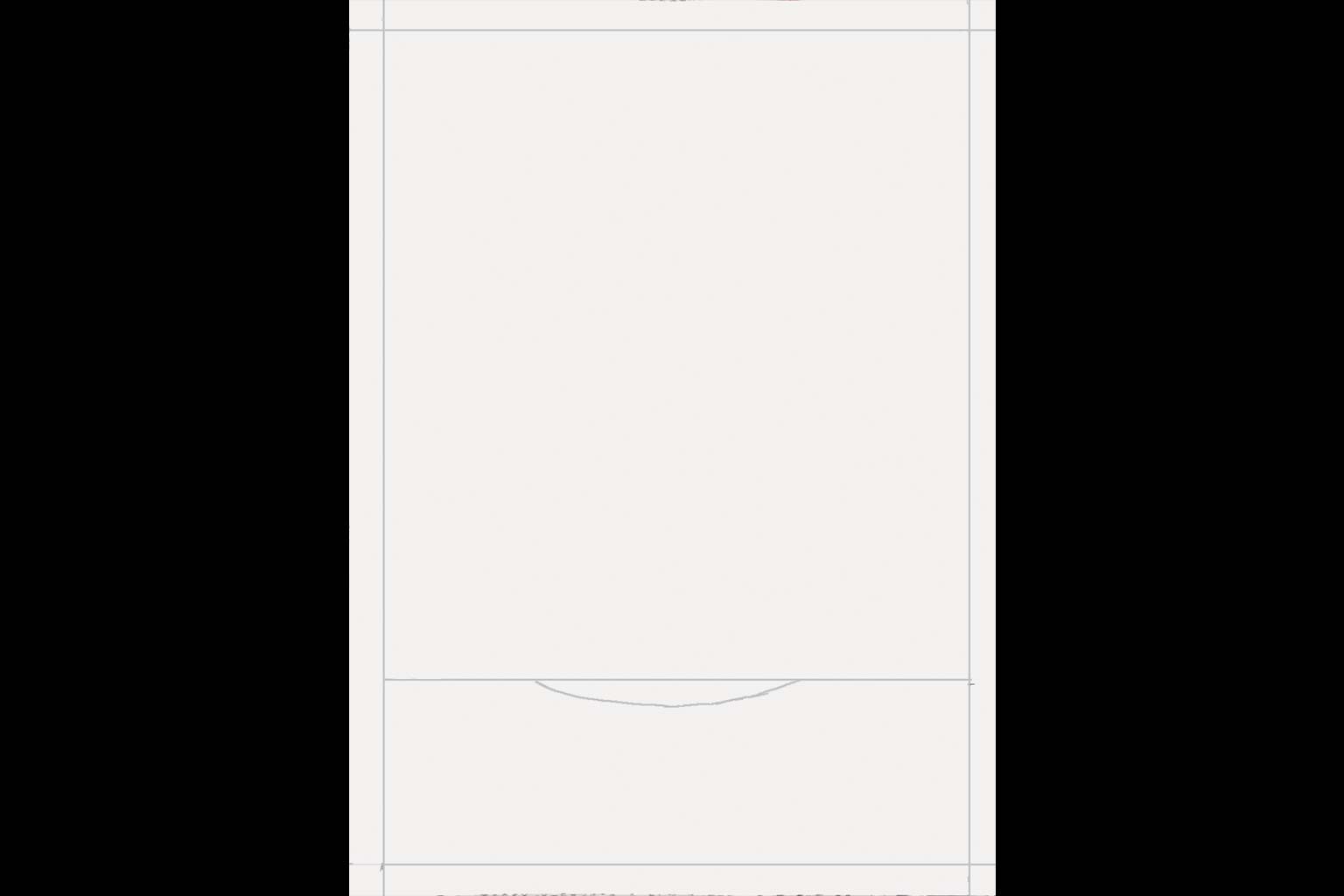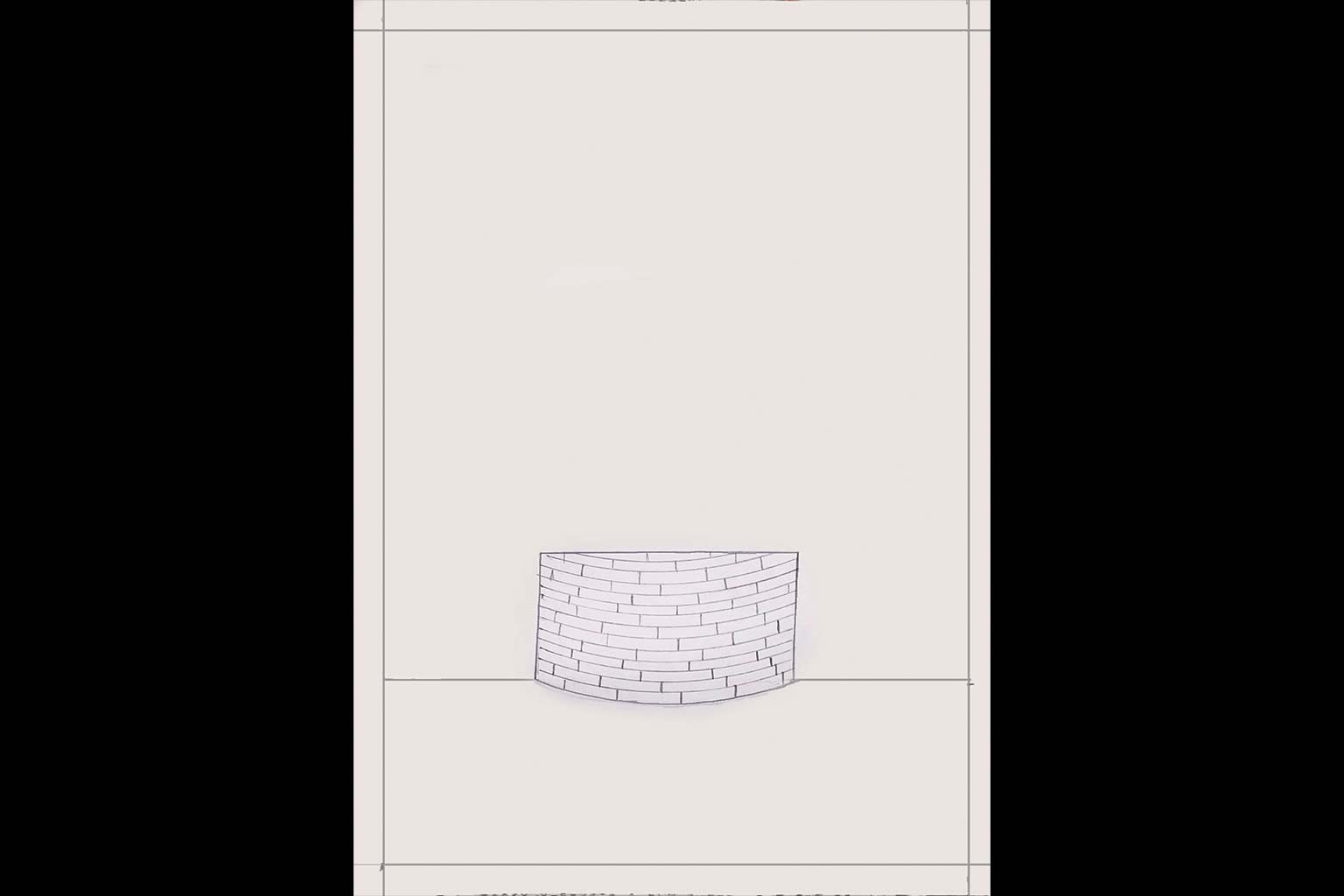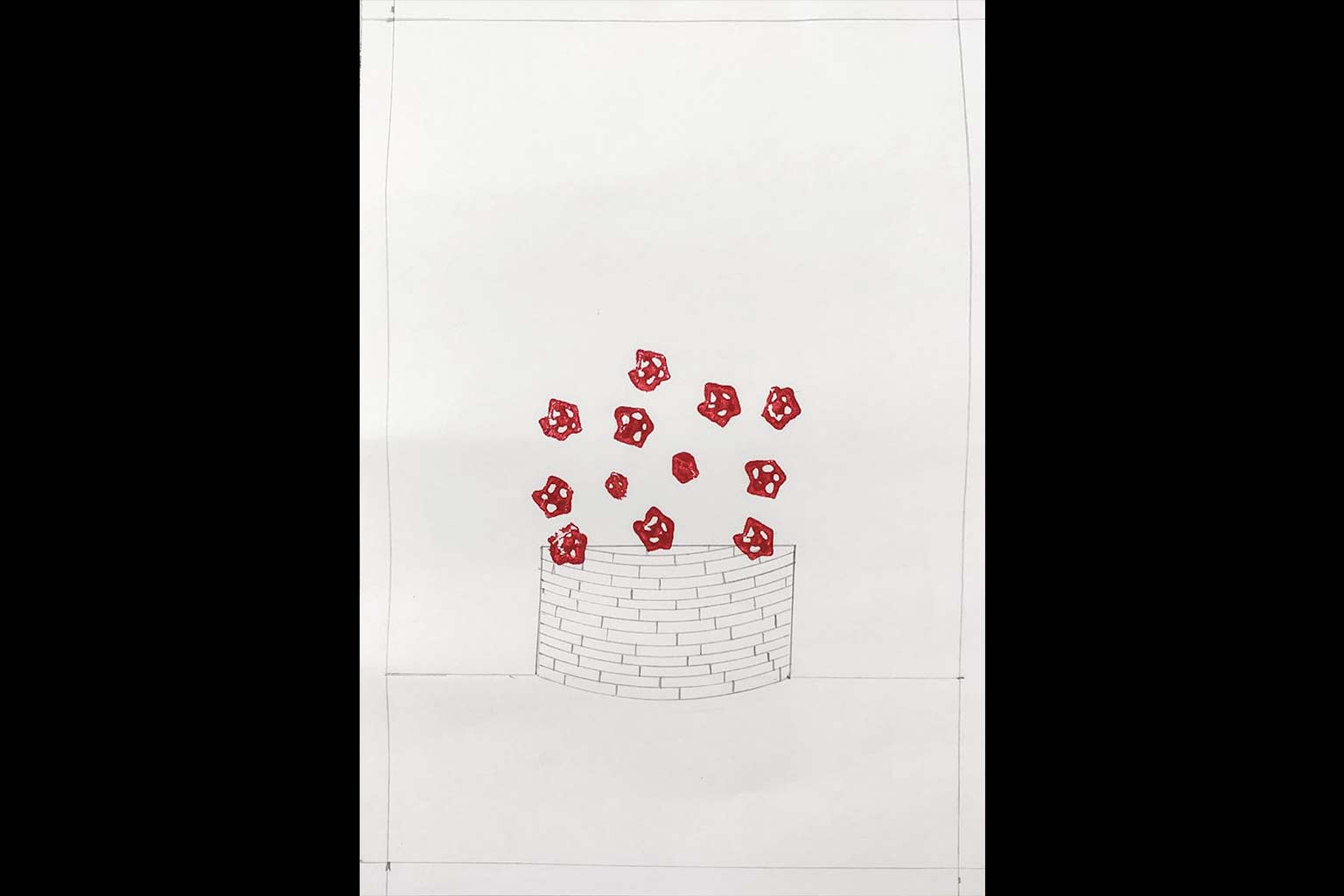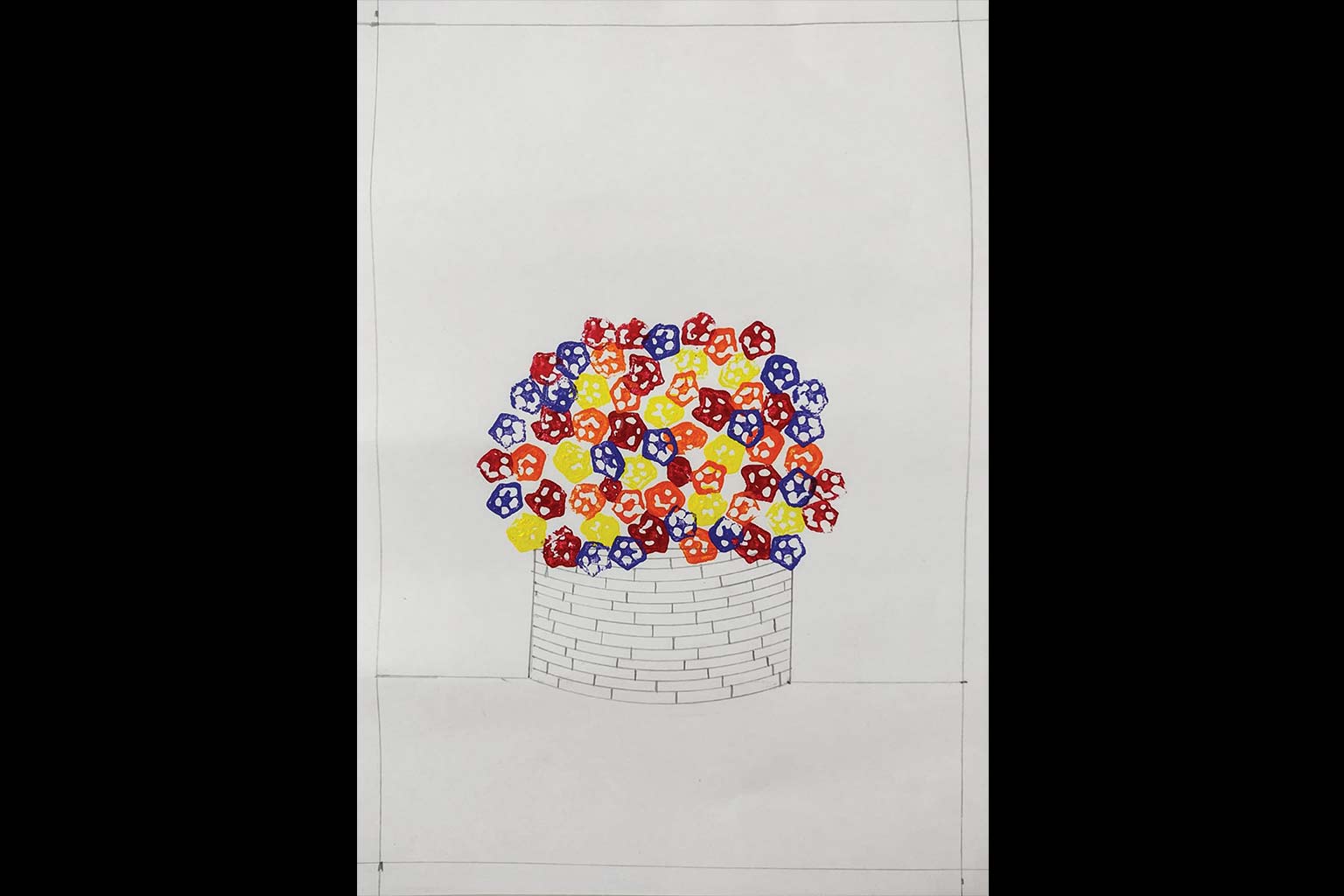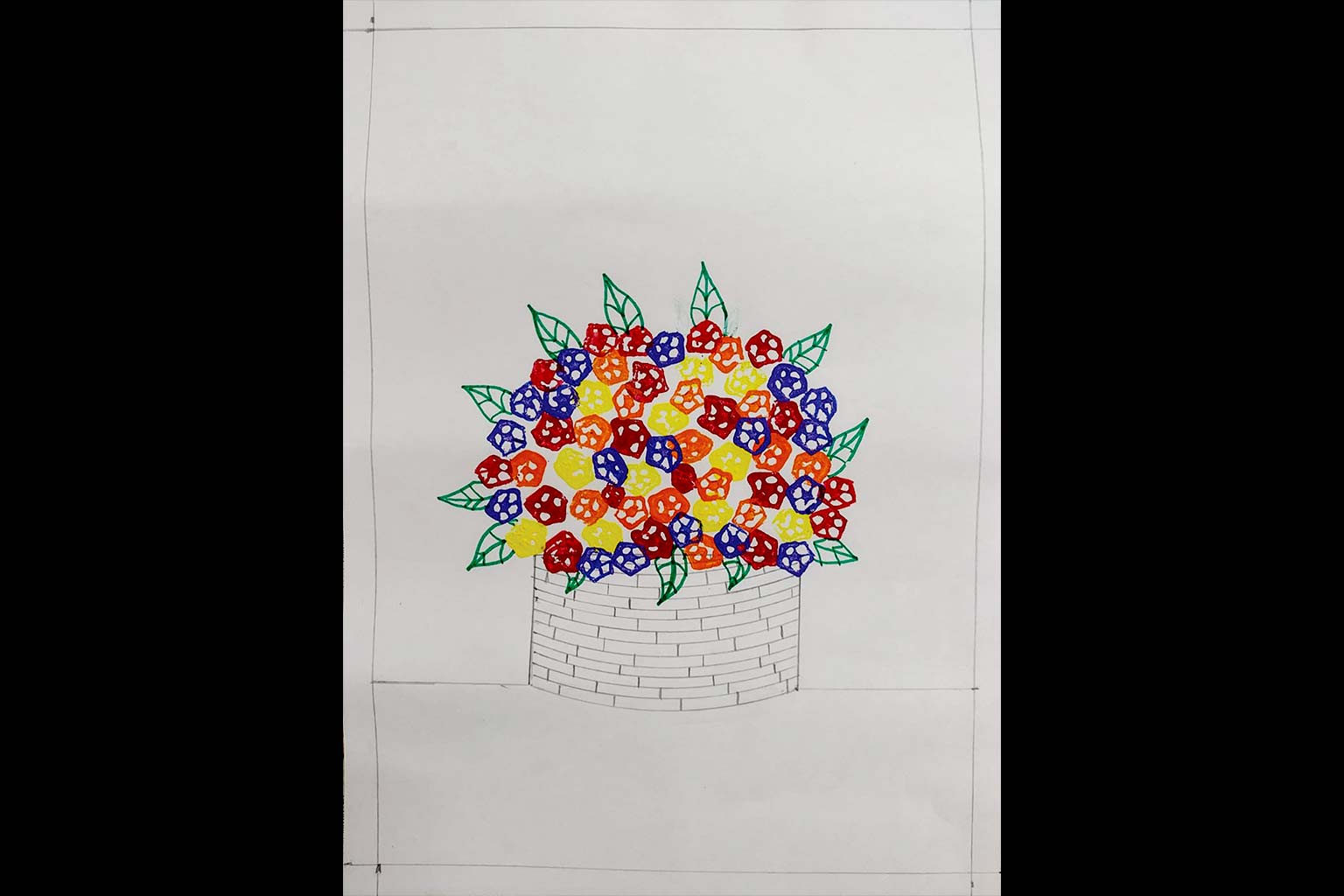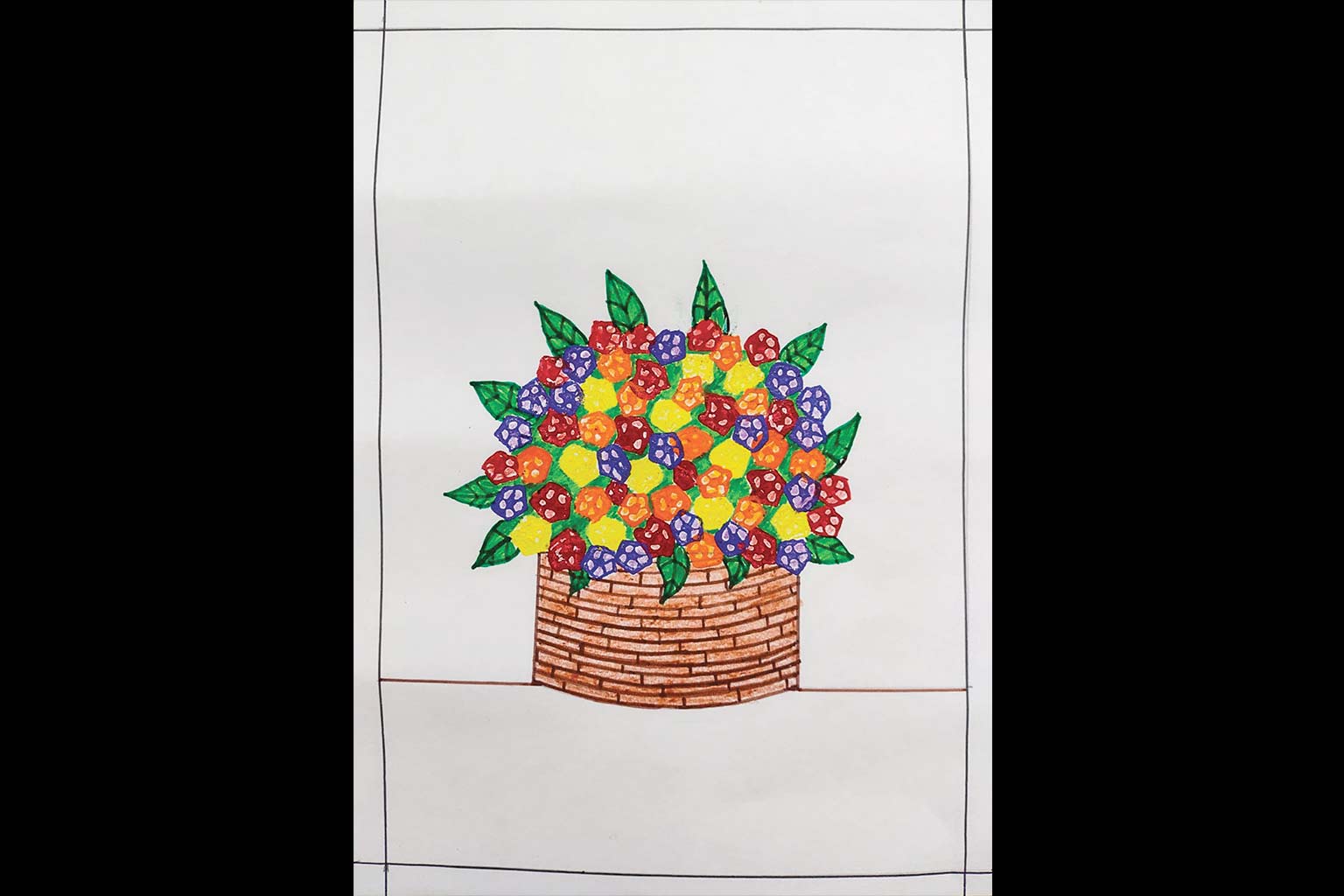 MATERIALS
A4-size thick drawing sheet
Pencil
Ruler
Eraser
Sketch pens
Crayons
Acrylic paint
Palette
Cut pieces of ladyfinger
A plate or any round object
METHOD
Place the A4 size paper vertically and draw margins on all 4 sides of the paper, leaving 1 centimetre space from the edges. From the margin at the bottom, measure 6 centimetres and draw a horizontal line parallel to the bottom margin.
At the centre of the horizontal line, draw a curve with the help of the plate. From the ends of the curve, draw 2 vertical lines upwards using a ruler.
Now, join both the lines at the top to make a basket. Use the plate to make more curves as shown and draw vertical lines between the curves.
Now, take different coloured paints on your palette. Dip the ladyfinger pieces in the paint and then place them on the paper like a stamp to make flowers.
Repeat this with many colours. Draw leaves around the flowers using a dark green sketch pen.
Once the paint has dried, colour within the flowers and leaves using crayons of lighter shades. Fill in the gaps between the flowers with a light green sketch pen.
Darken the margin of the paper with a black sketch pen and the basket with a brown sketch pen. Colour the basket brown.
Your ladyfinger art is ready!