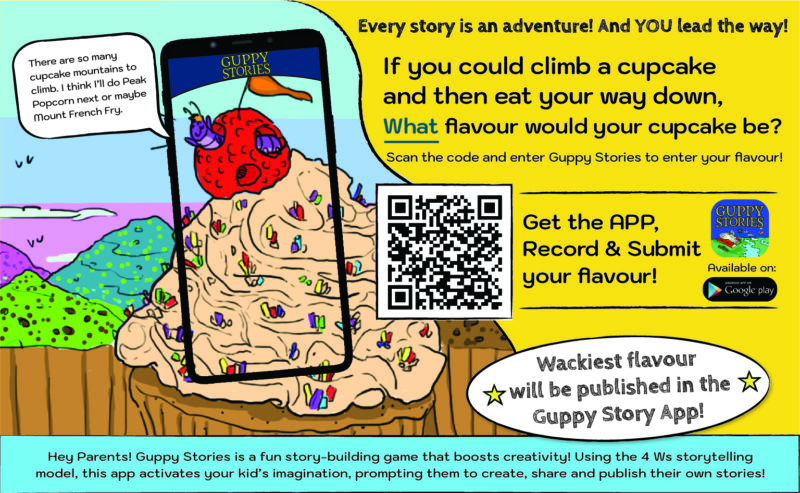 Guppy Theatre is a transmedia company that develops content and intellectual properties (IPs) for children that foster creativity, entertain and encourage communication and collaboration.
Its unique approach is to tell stories through and across various mediums—print, digital and virtual. Whether in a book or an app, a board game or T.V show, all its content is geared towards activating kids' imagination, which is active by default. What Guppy Theatre does is stimulate it further.
Nowhere is this participatory and interactive story-telling more pronounced than in the Guppy Stories App. This one-of-a-kind story-building app engages children by giving them the reins and putting their minds centre-stage.
Where many apps render kids passive consumers of content, the Guppy Stories App gives them the tools to develop their own stories and make creative decisions. What's more, kids can share their stories with each other and even get published on the app, which is a world of stories for kids, by kids!
The Guppy Stories App is a workout for the imagination and is tons of fun, but it can also be used in the classroom as a teaching aid. Learning to create and express ideas improves communication skills and builds confidence.
Guppy Theatre is an offshoot of Crossover Media & Design Pvt Ltd and has numerous IPs for children that feature contemporary content from India. Its other story worlds include the mischievous Maharaja of Mastipur series.
Download the app here
*Paid Partnership with Guppy Theatre