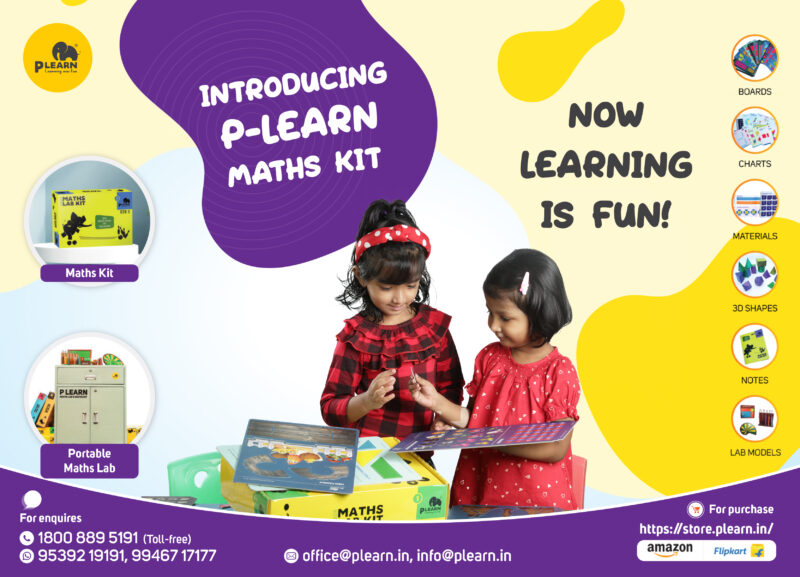 Each PLearn kit is designed under the expert guidance of ex-Dean of NCERT and other prominent mathematicians. Through physical engagement, visualisation and story-telling, PLearn introduces various concepts to students in an easy-to-remember format.
PLearn offers:
Kits for Classes 1 to 10 that are syllabus-based. The kits contain boards, charts, calendars, demonstration notes, a dictionary, DIY 3D shapes and more.
Portable mathematics labs for primary and secondary schools. Each lab contains lab items, charts and boards and occupies only 5 sqft of space. PLearn's kits and lab items are trusted by schools across India.
For enquiries, email [email protected] or call on +919539219191 or +919946717177
For purchase visit: store.plearn.in
*Paid Partnership with PLearn