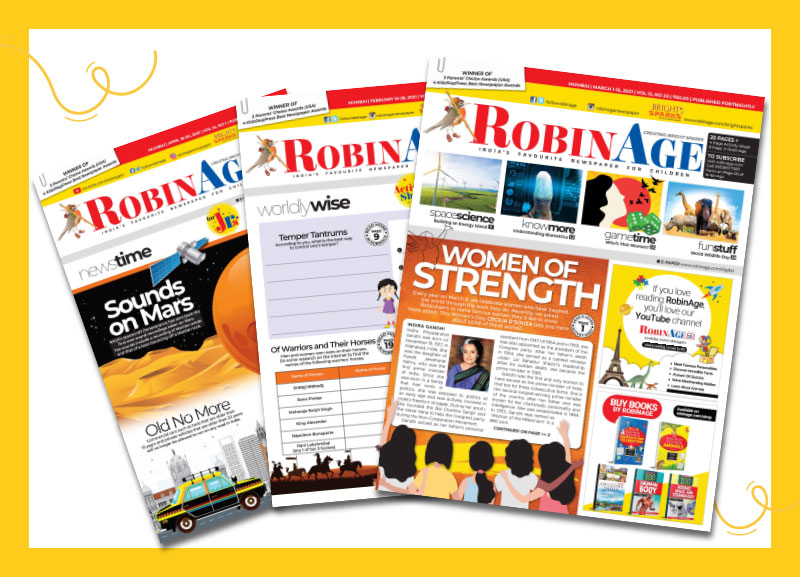 As we enter our 14th year, traditionally celebrated as 'ivory year', RobinAge promises to bring you another year of intelligent conversation starters and keep you informed of everything that's happening around the world. As always, in the coming weeks, we will be introducing a whole lot of new pages; some of the people writing for you this year include:
Shyamala Iyer, a retired senior editor of Yojana, a flagship journal of the government's Ministry of Information and Broadcasting. She will be interviewing bureaucrats and decision makers.
Arnay Agarwal, a class 8 student of Greenwood High School, Bengaluru and founder of The Talk Bar, a YouTube channel. He will be interviewing young achievers.
Santhini Govindhan, a renowned and award-winning poet. She will teach you how to write different kinds of poetry.
Katie Bagli, a well-loved children's author. She will talk to you about the wonderful wildlife and beautiful habitats of our planet.
Dhruv Bhatia, a class 11 student of Dhirubhai Ambani International School, Mumbai. He has penned a series on renewable energy.
And there's a host of our regulars who will keep bringing you everything you love, from quizzes and games to stories, facts and of course, the world's best-known dinos! We hope you have a fabulous reading year with us! Till then, stay safe, stay bright, stay active and keep that immunity up!