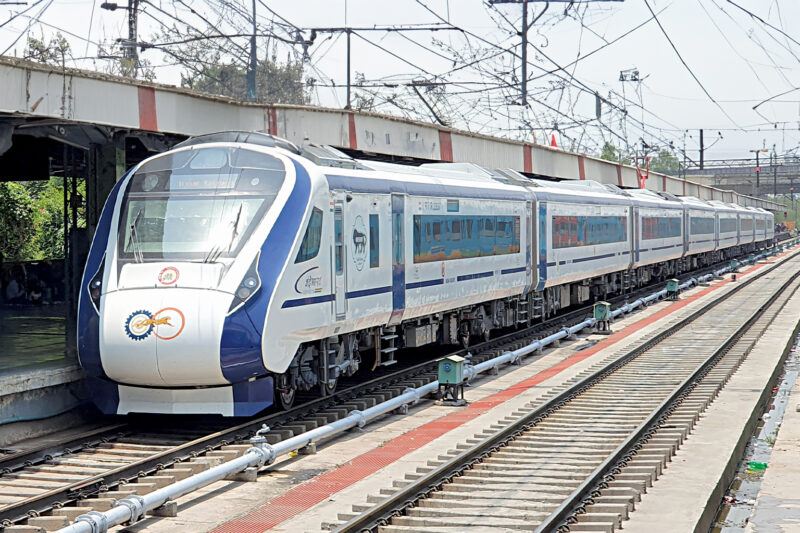 The accident highlighted the challenges India faces in modernising its rail services and marks the worst rail accident the country has witnessed in the past two decades. As authorities investigate the incident, initial findings suggest a distressing pattern of mechanical failures and human errors.
Disturbingly, newspapers sighted that a similar accident was narrowly averted in February this year. Thanks to the alertness of the locomotive's driver and the train's moderate speed, disaster was avoided at the Hosadurga Road Station in the Birur-Chikjajur section of the Mysore Division of the railways. The incident was attributed to faulty signalling systems and unsafe human interventions, leading to an urgent call for corrective actions and staff training to avoid shortcuts.
While the government has initiated the introduction of 75 new semi-high-speed trains called Vande Bharat over 75 weeks, recent events highlight the urgency of addressing safety concerns. These new trains can reach speeds of up to 160kms per hour, reducing travel time significantly and making journeys faster and more convenient. But, for the Vande Bharat trains to run smoothly, the Indian Railways must enhance its safety protocols, including advanced signalling systems, improve railway infrastructure, enhance the management of railway tracks, create a robust emergency response mechanism and train its staff in disaster management.
Do you think our railway tracks are ready for the Vande Bharat trains? Send us your thoughts at [email protected]
Image Source: wikipedia.org