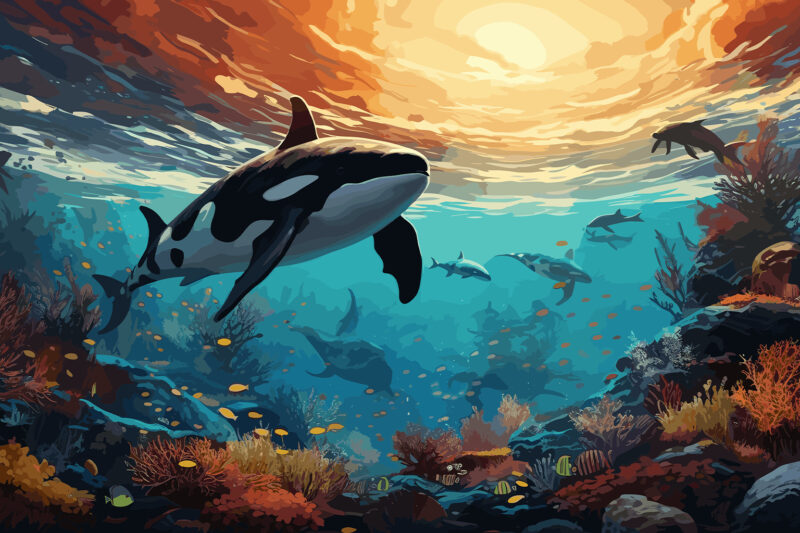 Just imagine how many sea creatures there might be in the ocean. Millions of them! You probably know all about the normal sea creatures like sharks or whales but do you know about the Arctic Hydromedusa? Let's start at the beginning our oceans are filled with unusual sea creatures and we are yet to discover quite a few of them . These creatures are mainly distributed across 5 zones. The sunlight zone, twilight zone, midnight zone, Abyssal zone, The trenches. Lets talk about some of the the most unusual creatures in the ocean.
The Arctic Hydromedusa is common in the deep waters of the Arctic, about 3,300 feet deep. They are far smaller than typical jelly fishes.
Next up is the Giant Japanese Spider Crabs, these giant crabs are, native to Japan. They can grow to be up to 12 feet long and they are not picky eaters.
Ever heard of Mimic Octopus ? These guys have the ability to use chromatophores to blend in with the surroundings. They can also mimic other sea creatures like lionfish, sea snake, jellyfish. Lets talk about venomous sea creatures like the stonefish. The stone fish is generally found in the coastal regions of the Indo- Pacific oceans. The stonefish is venomous dangerous and even fatal to humans. So think twice before stepping anything in water, who knows it might end up being a stonefish. Now let's talk about extinct sea creatures like the Megalodon.
Megalodon was an apex predator, in the marine environments it lived in. Because of their size and speed, and their powerful bite, megalodon sharks were capable of eating many different kinds of animals in ancient oceans. These large sharks probably preyed on whales and other marine mammals, giant turtles and seals. They grew up to 18-15 meters in length but the biggest one ever recorded was about 25 meters long. Last but not least is the Gulper Eel. Gulper Eel's are named for its enormous mouth and jaw, which helps them to swallow prey whole. They can grow up to six feet in length and their huge mouths allow them to hunt down meals that are larger than them. This usually happens when food is scarce—it's believed that gulper eels usually eat crustaceans and other small marine animals.