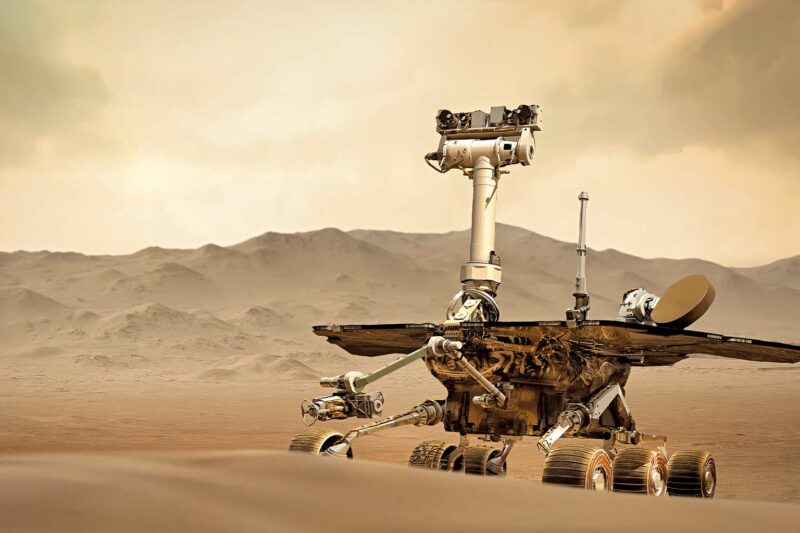 January 16, 2023
For the first time ever, National Aeronautics and Space Administration's (NASA) Perseverance Rover recorded the audio of a dust devil on Mars. A dust devil is a short-lived whirlwind filled with dust and grit. The audio of the dust devil was released by NASA's scientists on December 13, 2022. The rover, which is operating at the Jezero Crater on Mars, captured the sounds through its microphone when the 118mt high and 25mt wide dust devil passed over it at a speed of 5mts per second on September 27, 2021.
According to scientists, the sounds of Mars' dust devil are just like those of Earth's dust devils but quieter, as Mars possesses a thin atmosphere. The study of this audio will enhance scientists' understanding of Mars' climate and weather.
Did You Know?
The atmosphere on Mars consists of over 95% carbon dioxide.