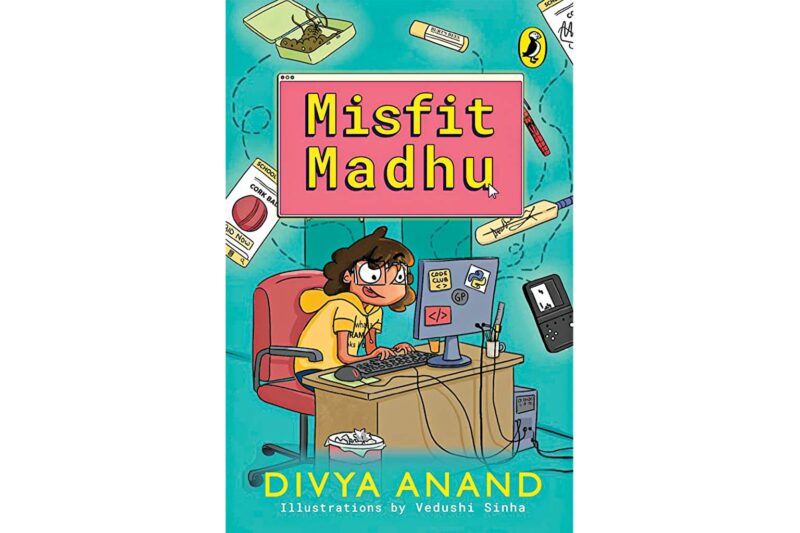 Written By: Divya Anand 
Illustrated By: Vedushi Sinha
This brilliant book is about Madhu, a young school-going girl who has built an app called School Santhe. The app allows kids in her school to trade or exchange items! School Santhe was a vacation project and the only other person who knew about the app was Madhu's best friend. But one day, her app crashes because 206 kids try to log in! In less than a minute of getting the app working again, 100 odd things are put up for barter. Students had listed everything from 'One month of MasterChef Mom's fancy lunch, in exchange for Maggi, poori-bhaji, samosas or doughnuts' to 'Class V full science notes. Guaranteed to help you top ol' Muttakose's class!' and 'Peter Parker's Enchanted Parker Pen, guaranteed to get you pass marks in maths. Personally tested.' People were using her app, that's for sure. But then, all hell broke loose—the final exam papers were put up for barter! What could Madhu do? Read the book to know what happens next!
Published By: Penguin Random House | www.penguin.co.in
Recommended Age: 10+ years
Price: ₹299
Available on Amazon.in