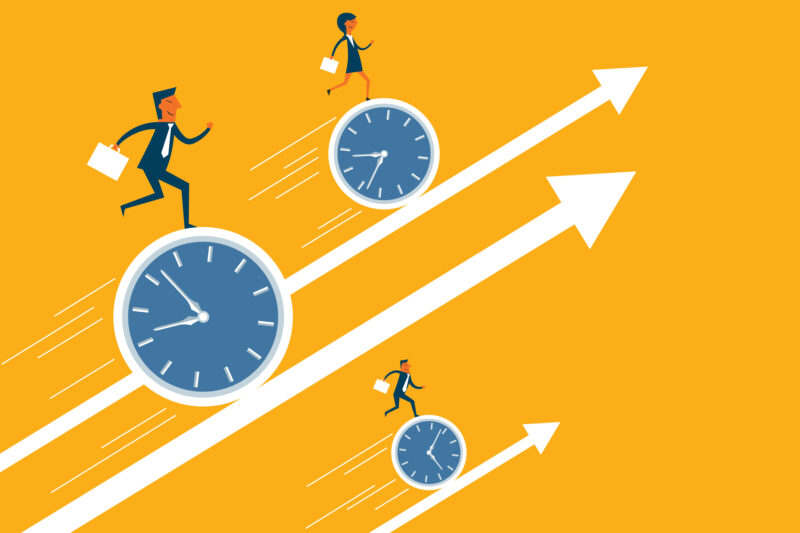 Jetha kaka had retired from government office. Even after retiring, it had been a good two years. Jetha kaka was neither interested in watching films or TV nor interested in reading newspaper or books. That's why after retirement how does Jethalal pass the time, a very complicated question was standing infront of his friend.

"Hey Jetha, you have no hobby, no habit of reading, no interest in films and TV, no interest in meditation and spirituality. After retirement, how do you pass the time ?"

Jethalal was well aware of his friend's habit of digging deep and making meaning inquires. He knew that the worm in his mind would not calm down until the doubts were resolved and till then he would not allow himself to live peacefully.

"Let me tell you……… it was only yesterday, Jethalal began to dispel doubts, " that Mrs. Rima and I had gone to the market, to the showroom of Maniratna Jewellers. We went inside and came out in just 5 minutes. See what ? A traffic police constable was standing near the car parked infront of the shop, with receipt book in his hand to cut challan.

Both of us got a little nervous, we went to him and started pleading – " Brother, we had hardly gone to the showroom for 5 minutes, leave it this time brother ".

Then he said, " Everyone says like this every time. No one accept their own mistake. Once the receipt of 1000 rupees is deducted, only then there will be no mistake next time."

"It is not like that, we believe that we have made a mistake. It will not happen in future and 1000 rupees are too much. We are retired employees, look at my grey hair."

" You are driving a car worth lakhs, shopping at big showrooms, breaking the law, yet you are saying that 1000 rupees is too much."

"Will I get a receipt for two hundred rupees ?" I asked innocently. Then the constable barked at me.

"O uncle, if you want a receipt, it will be made for 1000 rupees only, you will not get any receipt for 200 rupees."

"How?! Don't you get a receipt when you give money ? Everything should be done according to rules and regulations or not ? Tell me straight that you want bribe. As soon as I said that he held my words.

"Good. Is this the matter ? Do you want everything to be done according to rules and regulations ? Then it should happen. I was thinking, you are elderly people, let's work with little patience but you have started teaching me rules and wisdom instead. Come on, now I'll tell you all the rules and regulations. " The constable now has a fierce form.

Now he washed his hands and fell behind the car. "A mirror is broken, the rear number plate is not correct, puc is not updated"……….. By the time matter reached 3 to 4 thousand.