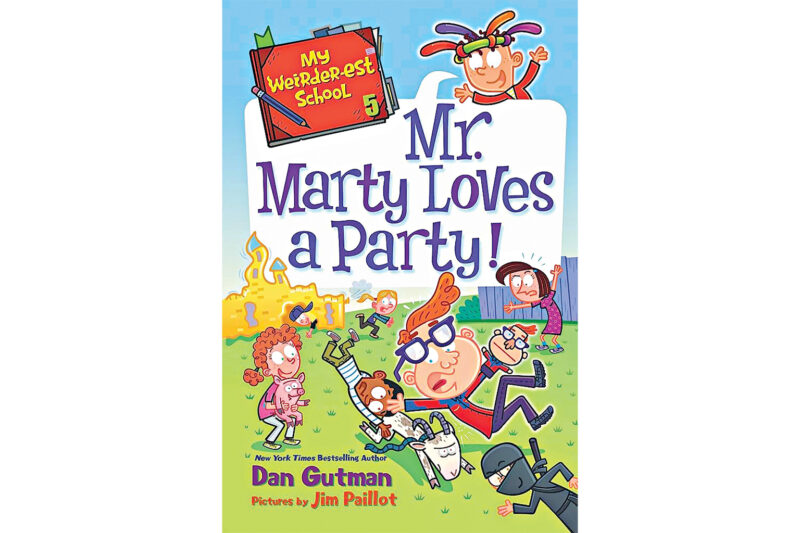 Written By: Dan Gutman 
Reviewed By: Avyaan, Class 2, DPS, New Delhi
Mr Marty comes to AJ's birthday party. He brings many more guests and everybody goes crazy. After the party, he goes into a deep sleep and then the next day, he eats a truck full of M and M's. I love this book and my favourite scene is when the two clowns start fighting; one is named Giggles and the other is named Buffo. My favourite character is Ryan as Ryan eats anything, even if it's not food. The illustrations are also so cool, but without colour. I think all books written by Dan Gutman are hilarious. 
Available on Amazon.in