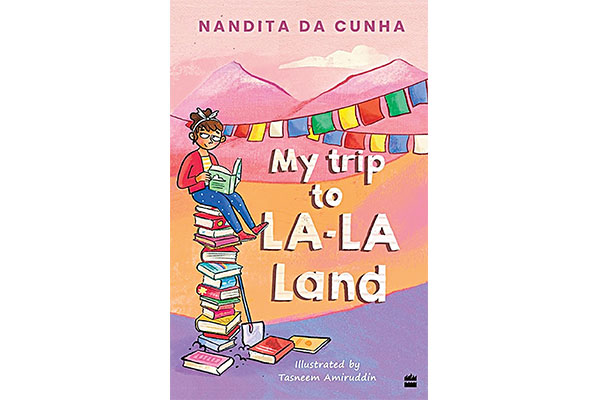 Written By: Nandita da Cunha
Illustrated By: Tasneem Amiruddin
This book is about a little girl named Tavishi who is forced to help her mother set up a library in a mountain school in Ladakh. When her mother announces that they are going on a trip to Ladakh, she is not very excited in the beginning and in fact, she is disappointed that the mountains do not have the luxuries of her home. As she travels along, she has new experiences—she sees a yak, tastes gur-gur chai and spends time with Tashi, the headmaster's daughter. Tavishi pens her feelings down in a diary and as she makes notes on her day, she adds her own imagination to everything she observes. To Tavishi's surprise, the school she visits is very different from what she had imagined. Read the book to be a part of the delightful chaos and humour.
Published By: HarperCollins Publishers  www.harpercollins.co.in
Recommended Age: 7+ years
Price: ₹199
Available on Amazon.in