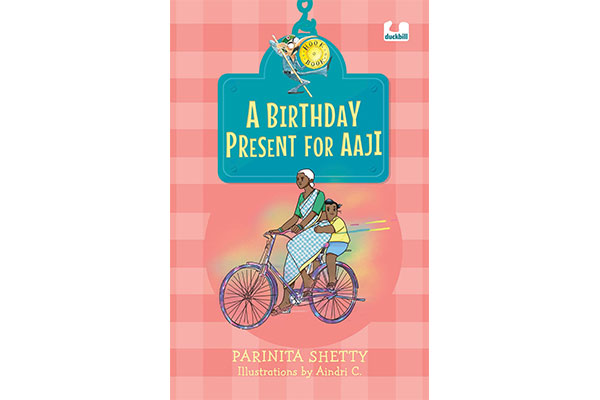 Written By: Parinita Shetty
Illustrated By: Aindri C
This 40-page book is all about Jyoti and her search for the perfect gift for her 'Aaji', Marathi for 'grandmother'. Aaji works as a fisherwoman, photographer, diver, part-time ghost and masala maker. She hates cooking, but she loves food. And as Jyoti speaks to some of her favourite people in her search for gift ideas, she realises that her Aaji actually has almost everything. But there's one thing that her Aaji would love, and that's what Jyoti gifts her. The book also showcases the beauty of Tarkarli, a small town on the coast of Maharashtra, and introduces the reader to some of the local food found there.
Published By: Penguin Random House | www.penguin.co.in
Recommended Age: 7+ years
Price: ₹175
Available on Amazon.in