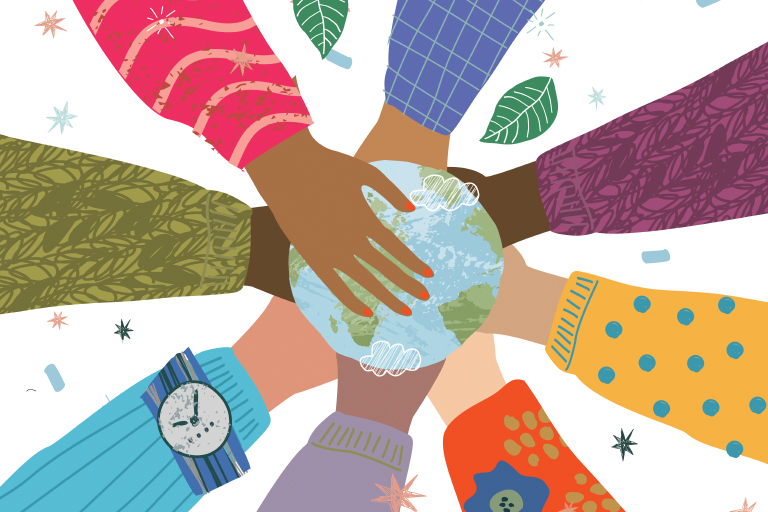 Ayana Jayakrishnan 
Class 8, Chatrabhuj Narsee School, Mumbai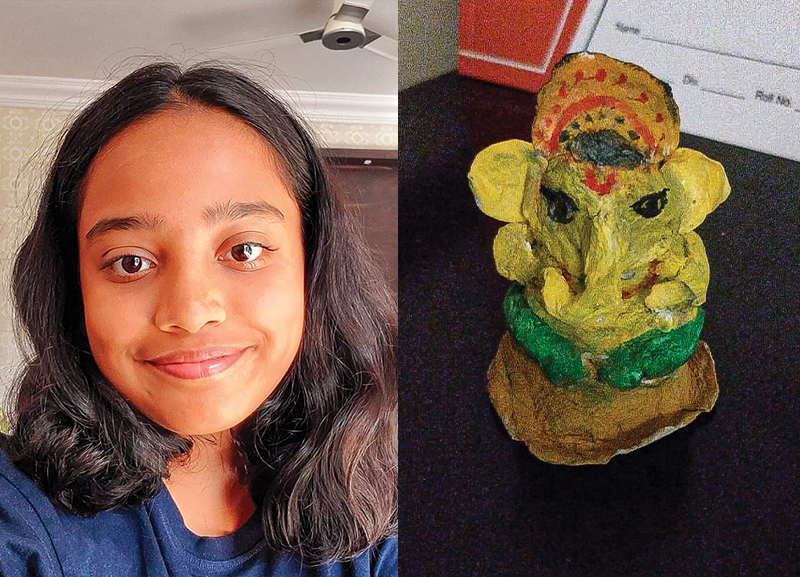 It is important to protect the environment as currently, our Earth is experiencing the effects of global warming and climate change. I use eco-friendly bamboo tissue papers, which are better than tissues made from trees. I only buy things that are essential. I use cloth bags whenever possible. I also try to reduce water usage while showering or brushing my teeth. I donate my old clothes, which are in good condition, to charity so that people who are in need can reuse them. I am also very fond of making creative articles out of waste.
Deetya Todi
Class 5, Goldcrest High School, Navi Mumbai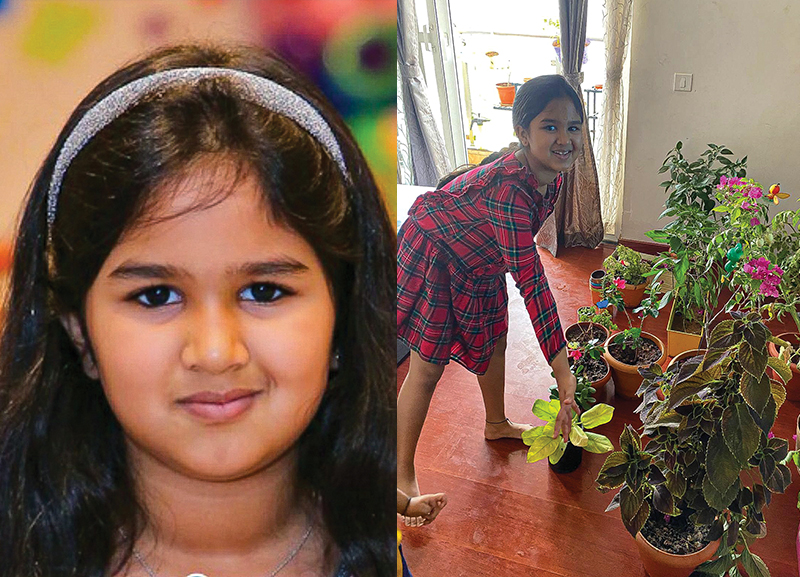 I use packaging boxes that come with online orders to store stationery and keep my Lego blocks. I also created a dustbin for my room and made a pencil holder with these boxes. I borrow books from the local library and from my friends instead of buying new ones. My mother and I grow plants on the balcony at home. We use organic waste to create homemade compost.
Aakriti Ghosh
Class 4, National Public School, Bengaluru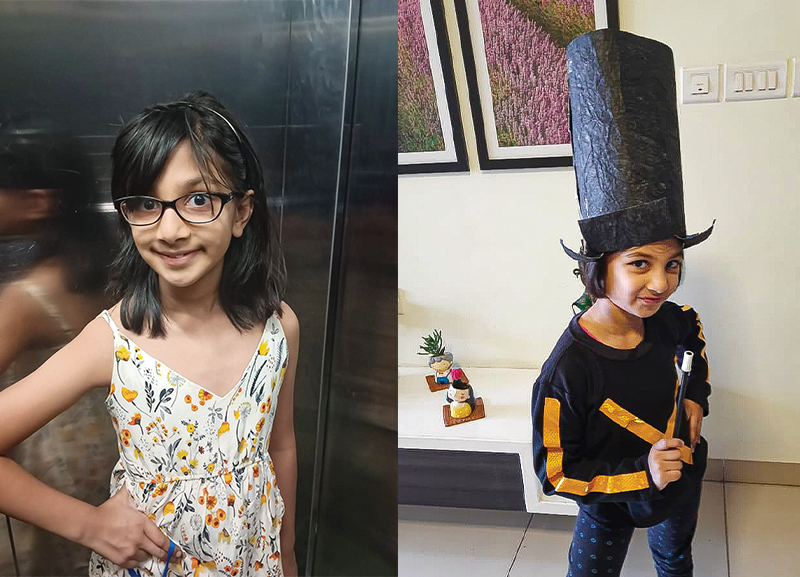 Today, we must all do our part to save the environment for tomorrow. I take small and simple steps to protect the environment like recycling and reusing waste, keeping my surroundings clean and saving water. I reuse waste like pencil shavings, tissue rolls and other materials to make pen stands and different types of art and craft items. I use a bucket and a mug instead of taking a shower to save water. When my friends and I play outside, we make sure that we do not litter. If we see someone littering the road, we ask them to use dustbins. We also help our gardener to plant seeds.
Sneha Hazari
Class 4, Flomont World School, Bengaluru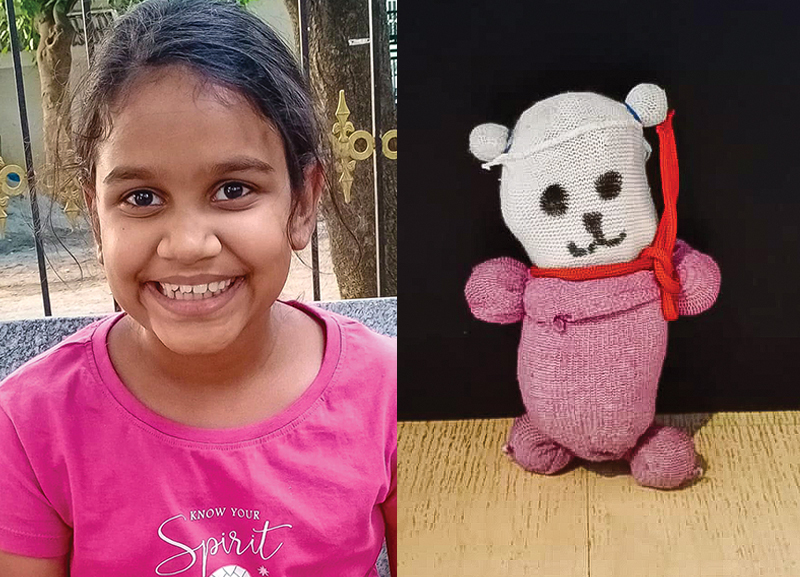 I do my best to protect the environment. I love to conduct science experiments. I learnt that I could conduct a variety of complex science experiments using waste items like cardboard boxes, pipes, cereal boxes, paper cups and takeaway boxes. Whenever I find something old, I wonder what I can create out of it. I made a doll using old socks and newspapers, a study table using cardboard sheets and newspaper tubes, a cloth bag using an old T-shirt and artwork using seeds of fruits. I help my mother collect all our used clothes, books, toys, furniture and utensils that are in good condition and donate them to an organisation that distributes them among the needy. I do not play Holi because the colours used run into water bodies, polluting them. I would like to create a playground for children using waste materials like drums and tyres. Greta Thunberg is a great person who has taken action to protect the environment. Many other children have also contributed in many ways, and I want to be one of them.
Ezekiel Fernandes
Class 2, Delhi Private School, Sharjah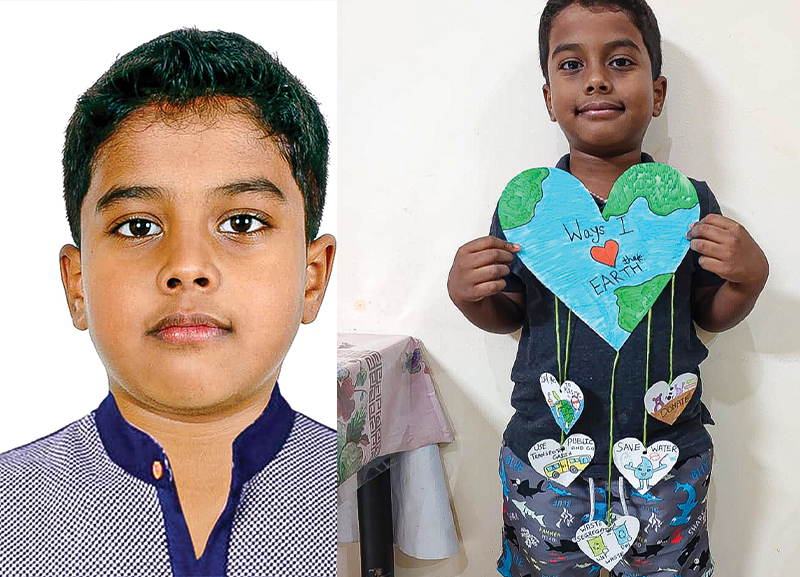 I always buy only what is needed to reduce waste. I write on both sides of sheets of paper. We segregate wet and dry waste before disposal. I make use of cloth bags and paper cups to reduce plastic waste. I use empty boxes, coconut shells, newspapers, ice cream sticks and chocolate wrappers to make decorative items for the house. We donate our old clothes. I also prefer using public transport or walking short distances instead of using a private vehicle to reduce pollution.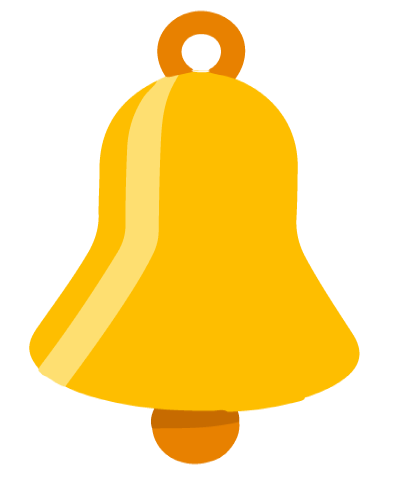 REFLECTION: Start at Home
List 5 things you would apply the 3R rule to in your home.