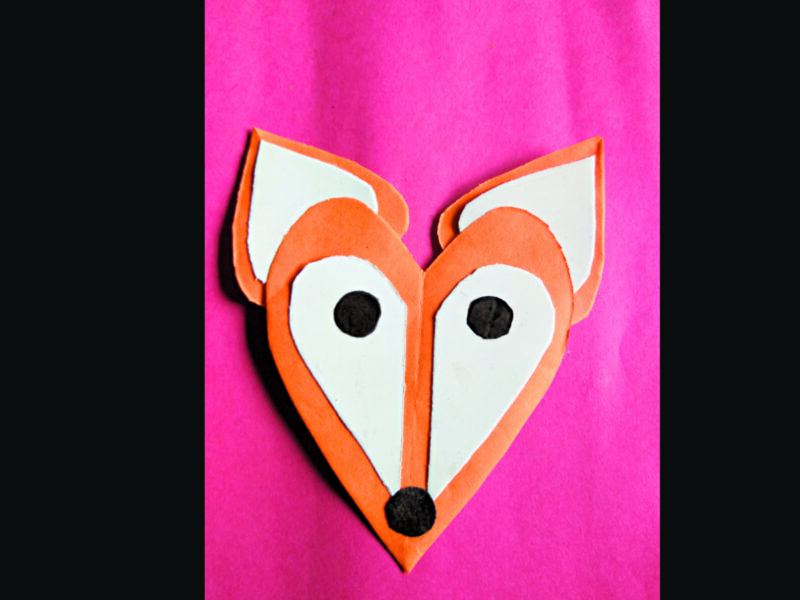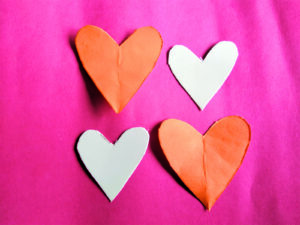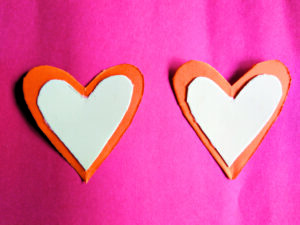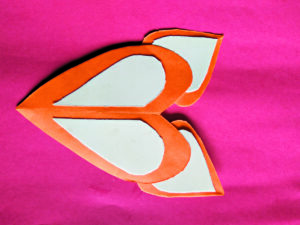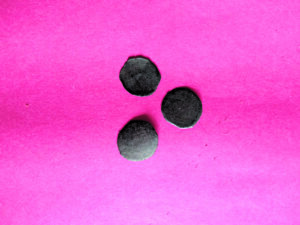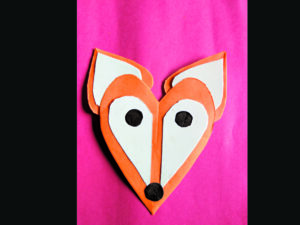 MATERIALS
White, orange and

black chart paper

Glue

Scissors

Pencil
METHOD
Draw a small heart on the white chart paper and a bigger heart on the orange chart paper. Cut both hearts out with the help of scissors.

Cut the white heart into 2 halves vertically as shown. Stick the halves on the orange heart leaving 1 centimetre of space between them. The fox's face is ready.

Cut 2 smaller hearts from the orange chart paper for the fox's ears.

Then from the white chart paper, cut out 2 white hearts that are smaller than the orange hearts.

Paste the white hearts on the orange hearts.

Paste the 2 hearts behind the face to make the ears as shown.

From the black chart paper, cut 3 small circles.

Use the circles to make the fox's eyes and nose. Your paper heart fox is ready!